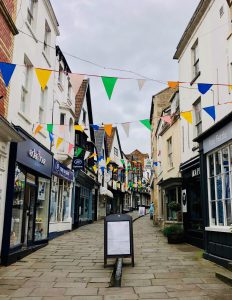 Keep up to date with how Frome's shops, pubs, cafés and restaurants are operating during the current lockdown.
Use the filters below or take a look at our lockdown shopping guide, take out offerings and local food delivery options.
If you're looking to purchase something online, please consider supporting your local businesses. Some which are unable to trade at this time are offering vouchers for future use. So if you're looking for a gift for someone (or yourself), please take a look at what Frome businesses are offering.
We're doing our best to keep these listings up to date, but please email us at gtomlinson@frometowncouncil.gov.uk if we've missed anything.