Frome Festival
Friday 2nd July to Sunday 11th July 2021

**Due to the recent government announcement that the lifting of restrictions will be delayed until later in July, some indoor events are sadly either cancelled, rescheduled or will have limited capacity. Please check the Frome Festival website for the latest updates.**
The Frome Festival is a community/arts festival which takes place over 10 days every July.
The Festival returns this year for its 20th Anniversary special between July the 2nd and 11th, with an array of outdoor events and another host of star-performers. Following last year's Coronavirus cancellation, the organisers have put together a programme which virtually guarantees an exciting and Covid-safe 10-day extravaganza.
Creative Director Martin Dimery said "We decided to run a number of live performances on the Ecos Amphitheatre, next door to the Merlin Theatre on the Frome College site. We will be installing a large canopy over the stage to ensure performers are kept dry. Audiences may have to brave the elements, but it hasn't stopped Glastonbury!"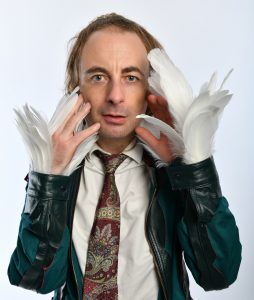 Included in the Ecos /Merlin programme are performance by top class rock, jazz and fusion artists like Jonny and the Baptists, The Fabulous Red Diesel, Sonic Silents and Rob Heron and the Tea Pad Orchestra along with cult comedians Paul Foot and George Egg. The Silk Mill studios in Vicarage Street is also hosting outdoor events in their courtyard with some terrific musical names including Ian Ballamy and John Law.
A new venue to the Frome Festival, Marston Lakes (an elegant glamping site), will be opening its gates to day and evening visitors, presenting a wide variety of musical artists performing under a canopied bar, or around a camp fire, overlooking the spectacular surrounding scenery between Frome and Tytherington.
The Festival will also host some wonderful free entertainment around town with intervention opera and dance performances popping up, "flash mob" style, in the town centre on both Festival Saturdays.  On Saturday the 10th, in Victoria Park, a free and fabulous Turkish extravanganza "Chalguh Chengi" featuring singing, dancing, veils, swords, drums and multiple instruments, will appear courtesy of Arts Council England.
As usual, there will also be the Art Trail and the highly popular Hidden Gardens where hundreds of visitors, often from far afield, descend on the private gardens of Frome residents.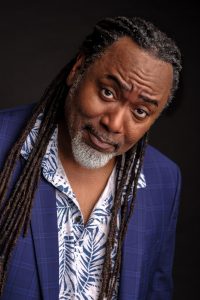 This year's big comedy name is the great Reginald D Hunter, the American- born star of stand up and many TV programmes, who will appear at the Memorial Theatre on Friday 9th July. Look out also for the well-known comedy song-writer Mitch Benn and popular poet and performer John Hegley, both at the Masonic Hall.
The Festival will host a number of exhibitions. This year's Rook Lane Arts exhibition will celebrate 20 years of the Frome Festival, with art work, memorabilia and film footage featuring some of the amazing acts and events since its inception in 2001.
Early tickets will soon be available from the hosting theatre or hall. All other tickets will be available from the Cheese and Grain box office. Further details will be announced soon. In the event of further Coronavirus restrictions, some events may be cancelled or will play to reduced capacity, in which case, full refunds will be made from the point of purchase.
Details of the festival will be posted here and on our events page when available. You can also find out more at the Frome Festival website.
Frome Festival Gallery