Frome Festival

The Frome Festival is a community/arts festival which takes place over 10 days every July.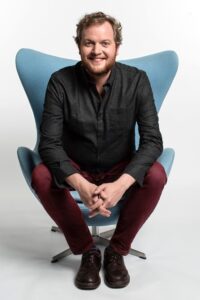 From Friday 7th – Sunday 16th July, Frome will come alive with music, art and culture as the Frome Festival returns for its 22nd year. With over 200 events taking place across 10 days, the Festival aims to celebrate the best of Frome, with events and activities taking place in so many places and spaces across the town – from venues and galleries to pubs and parks.
Headliners announced includes a stellar comedy line up starring Miles Jupp, and Sophie Duker, big music acts including Asian Dub Foundation and Newton Faulkner, and fascinating talks including John Hegley, who presents Biscuits of Destiny, and celebrated historian William Dalrymple, who will give this year's annual Bob Morris lecture.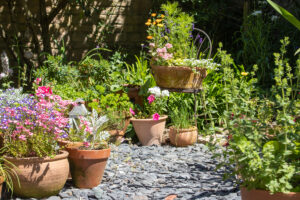 Popular fixtures of the Festival return including the Hidden Gardens, Open Art Trail and the famous Festival Food Feast. This year's Feast is the ninth annual iteration organised by Tracey Rawlins, who has masterminded this event and continued its success at the heart of the Festival programme. From the traditional opening procession by the Street Bandits to a great selection of bands on the outdoor stage, enjoy fantastic music throughout the evening and sample foods from around the world.
This year, the Festival celebrates the creative life of local poet Crysse Morrison by launching Festival Poetry Competition. With over 300 entries submitted by local poets, this inaugural competition has been a roaring success, coordinated by Festival trustee Rosie Finnegan. The prize giving will be hosted by poet and stand-up comedian Elvis McGonagall as a part of the Festival.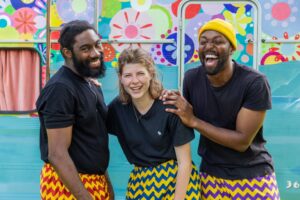 At the heart of the Festival is a programme of free and low-cost events generously supported by the National Lottery Community Fund. With accessible activity taking place every day of the Festival, more people than ever before will be able to experience the joys of live music, art, literature and theatre, as well as busy programme for families and younger children.
The Festival has always championed Frome's thriving amateur arts groups, and this programme is no different with events run by Frome Writers Collective, Frome Drama Club and Frome Symphony Orchestra. This year's Festival also features 'Ring Out' – a fascinating project exploring Frome's churches and their bells, which has become the inspiration for this year's brochure artwork designed by local illustrator Sholto Walker.
Take a look at the events below or download the programme on the festival website– www.fromefestival.co.uk

No matching events listed under Frome Festival. Please try viewing the full calendar for a complete list of events.