Bistro Lotte and Frome Town House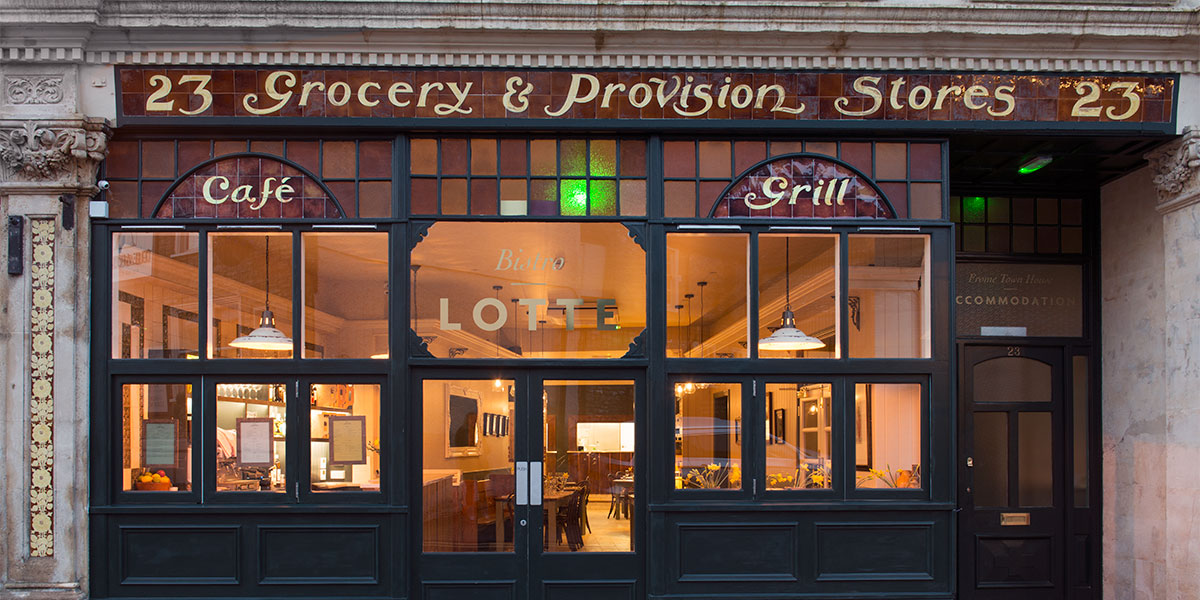 Frome's fabulous new establishment at the top of Catherine Street combines a casual ground floor bistro & cafe with six beautiful en-suite guest-rooms above. Bistro Lotte is anall day dining restaurant and Frome Town House Accommodation, a boutique bed and breakfast upstairs.
Bistro Lotte
Open for breakfast, lunch and dinner serving fabulous affordable classic French cuisine. Their beautiful restaurant is set in an Edwardian town house with high ceilings, paneled walls and many original features.
Enjoy the relaxed and friendly atmosphere and delicious French food. From freshly baked sourdough, croissants and full breakfasts, to steak frites, crepes and galettes, boeuf bourguignon and bouillabaisse. All of their food is bursting with flavour, cooked with passion and ingredients sourced locally whenever possible. They also have a selection of dishes that are vegetarian and vegan.
Frome Town House Accommodation
Frome Town House offers stylish and chic guest-rooms, designed with luxury and comfort in mind.
After a restful night's sleep in one of our sumptuous Super King beds you will find it hard to pull your head off the deep fluffy pillows. A wonderful French Platter breakfast is provided at your leisure in Bistro Lotte.
Bistro Lotte and Frome Town House
23 Catherine Street Frome Somerset BA11 1DB