Fromie Gifts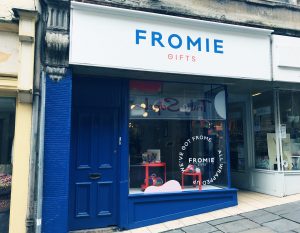 Online shop open with free local delivery – use the code 'LOCAL' at checkout.
Fromie Gifts champions local makers and suppliers, and will wrap and package everything you buy in their beautifully designed gift boxes.
They include the suppliers' details in each box, so you can personally go and explore those that you are interested in and fully support the Fromie #shoplocal ethos.
Fromie Gifts
3a Stony Street, Frome BA11 1BU