Eleanor Christine Jewellery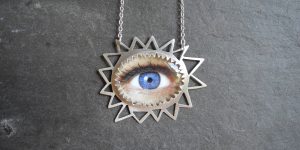 Online only.
I specialise in sculptural and statement pieces using a variety of processes – constructed, wax carved and cast, and hand pierced.
I love the tactile nature of silver and gold. Every piece I create has something completely individual to teach me about the material I use.
Colour is important to me, so I am drawn to beautiful stones, like a magpie. Each and every item I craft is entirely bespoke and utterly unique.
Eleanor Christine Jewellery
BA11 1DW