Lena Mae Aromas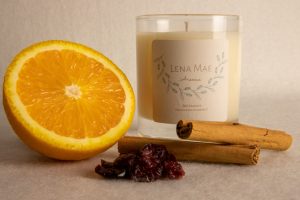 Lena Mae Aromas are based in Frome, offering scented soy wax candles – soy wax is vegan, biodegradable and non toxic.
Each candle is hand-poured with recyclable/reusable packaging.
Prices are £6.50 per candle and £3 for tealights. Collection or p&p available.
The perfect gift or purchase for your home!
Email Lena Mae Aromas for more information of follow them on Facebook and Instagram.