Kerry Munden Starr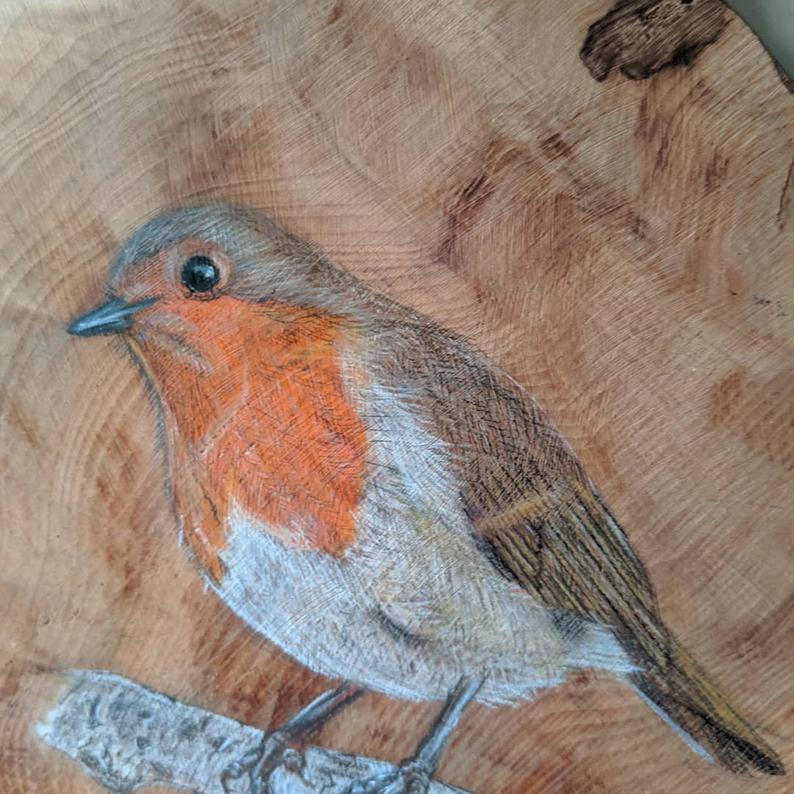 A beautiful robin perched on a branch. All hand painted in watercolour, with watercolour pencils used to add the finer details. Measures 21 x 24.5cm at its widest points. £50.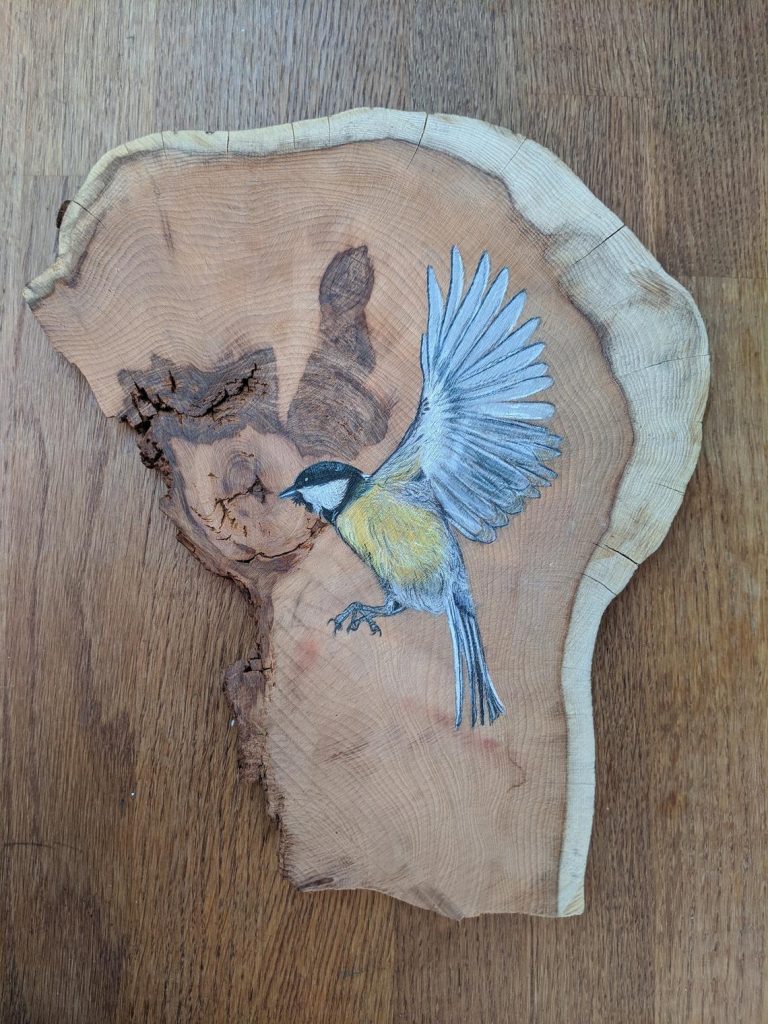 A striking Great Tit in flight, painted on an equally striking piece of yew. This beautiful bird is hand painted in watercolour and watercolour pencil with a little ink. It measures approximately 25 x 21 cm at its widest points. £70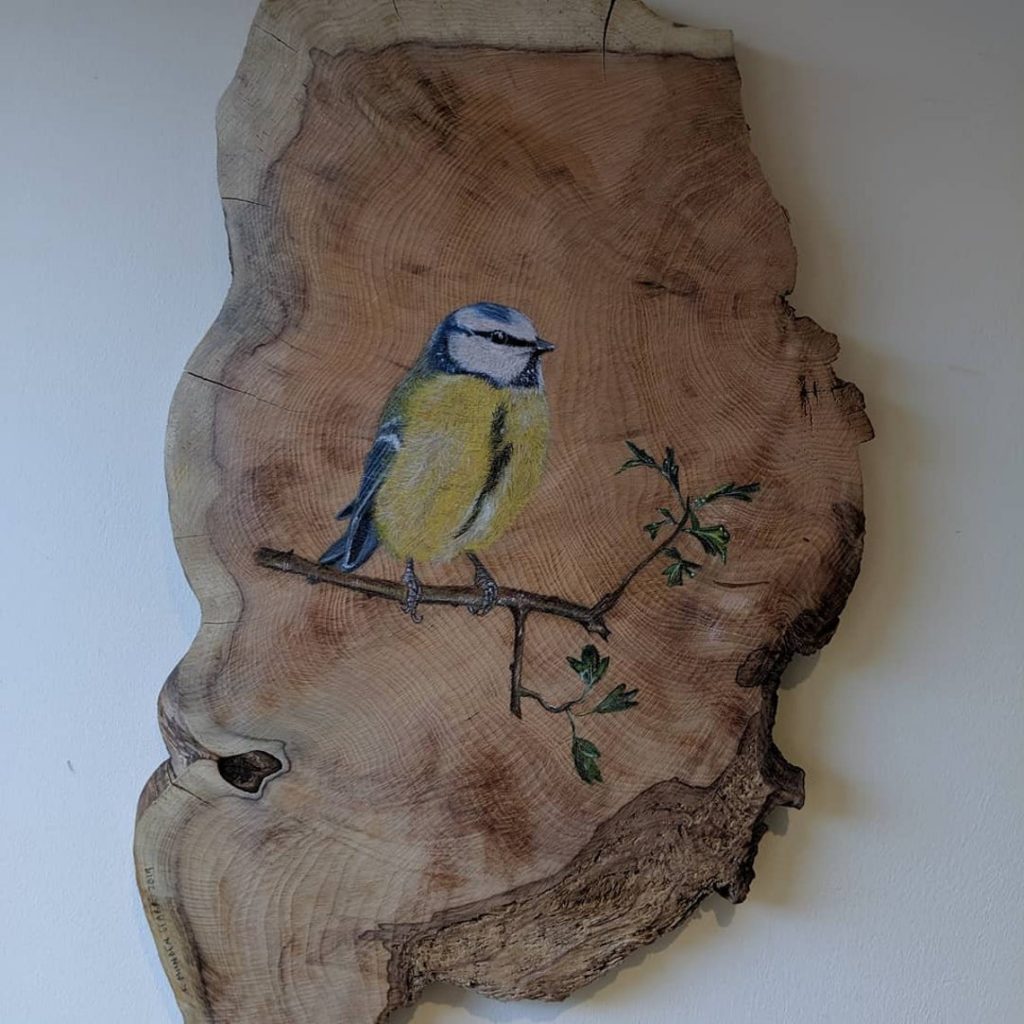 Hand-painted blue tit on a beautiful piece of yew. Left in its natural state, the yew has an orange colouring and a striking grain, making for a totally unique and stunning canvas. Measures 39.5 x 23.1cm at its widest points. £70.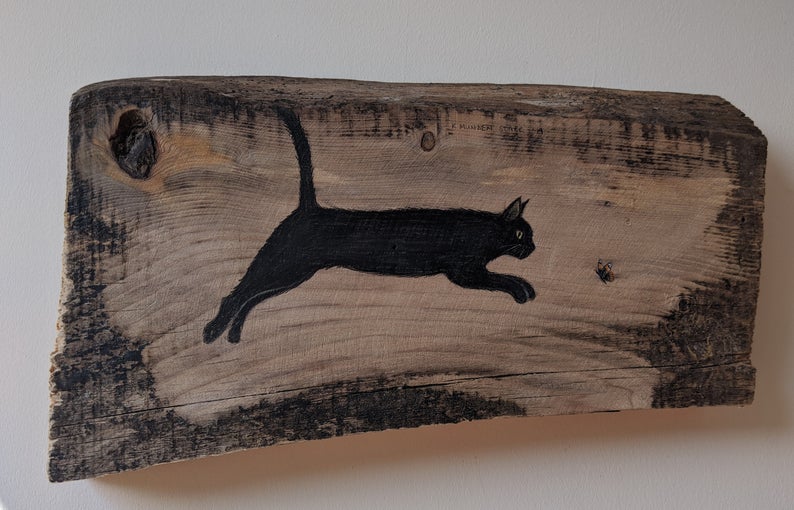 This painting of a beautiful black cat chasing a red admiral butterfly was created in watercolour and watercolour pencils. Measuring approximately 15.5 x 25.5cm at it's widest points. £45.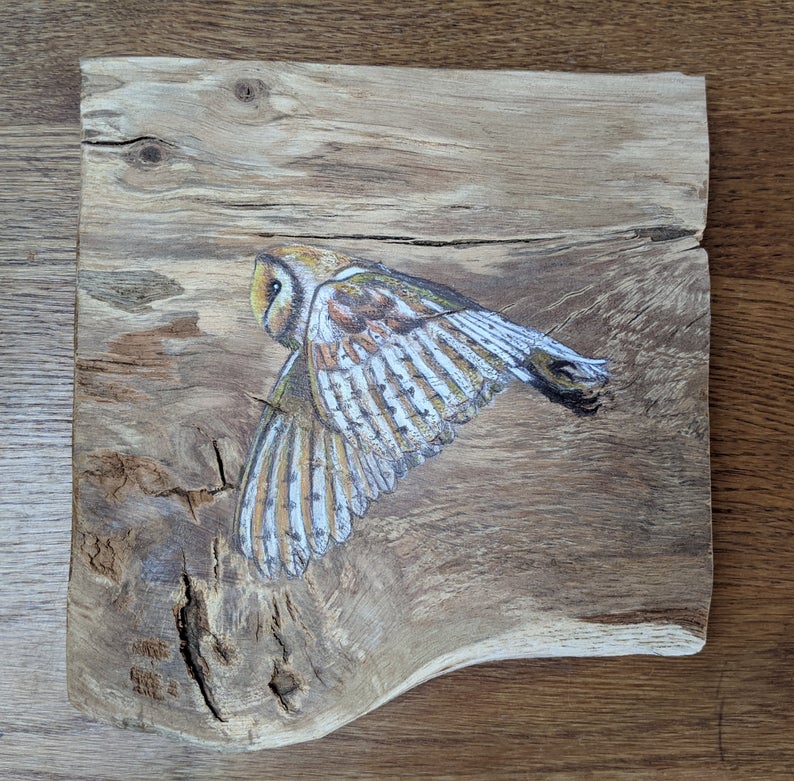 The majestic barn owl in flight. Drawn using watercolour pencils and polychromo pencils on a reclaimed piece of wood, this lovely barn owl measures approximately 6x6 inches. £50.
Kerry Munden Starr is a wildlife artist using reclaimed wood as a canvas.
Specialising in wildlife and pet portraits, Kerry has a variety of work available from her online Etsy shop and also has limited availability for commissions.