OWL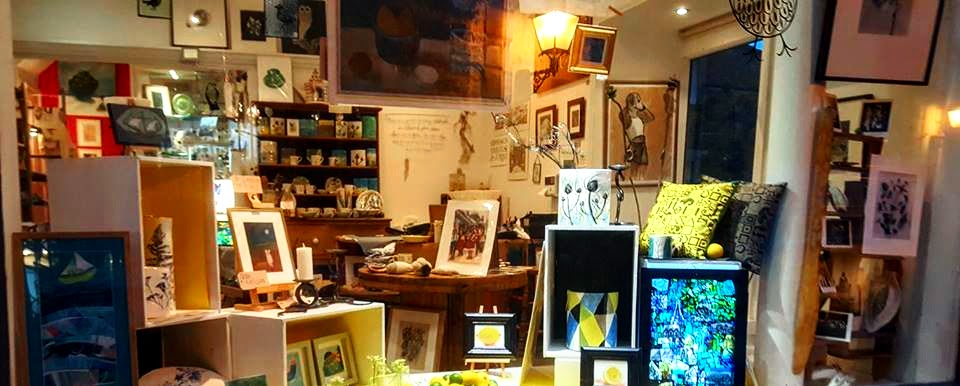 Owl is a haven for all things art. This unique craft gallery has an exciting mix of pieces, from a variety of different artists.
This shop is owned by a group of wonderful artists, each artist specialises in their own art form. Some of the things you can find in Owl include; Ceramics, glass, felt, paintings, wire & mixed media and print.
Run by artists Steven Jenkins (ceramics and print), Mel Day (wire, mixed media), Phaedra Politis (glass), Anny Colgan (painting), Gladys Paulus (felt), Jenny Raggett (glass) and Rebecca Wordsworth (ceramics).
Featuring invited guest Artists. OWL sell their own work in a homey bright space.
OWL
33 Catherine Hill, Frome, BA11 1BY.