Frome Walking Groups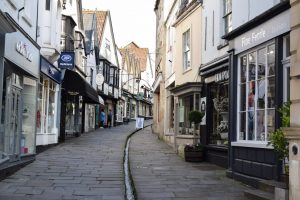 Joining a walking group is a fun and exciting way of keeping active. There are many different groups around Frome that offer different routes, some are led by qualified walking instructors and others are community led.
Frome Walkers
The Frome Walkers Group, formerly known as the Frome Rights of Way, look after the interests of all walkers by campaigning for greater access to the countryside. By joining, you will give them a stronger voice when speaking out for all walkers. They meet on the 2nd Sunday of each month for an afternoon walk. Planned walks can be found on our events pages.
 Frome Health Walks
Health walks are carried out on a regular basis for well-being. All walks are free of charge and are led by a team of Volunteer Walk Leaders. There are varying lengths of walks for you to choose from. 
Frome Health Walks October – January 2022 (PDF, 1.23MB)
Frome Health Walks February – May 2022 (PDF 2MB)
Walks must be booked in advance. If you require further information please contact Jo Smith at jsmith@sasp.co.uk.
If you'd like to walk further afield, there are also Mendip Health Walks to choose from:
Mendip Health Walks Oct 21-Jan 22 (PDF, 1MB)
Mendip Health Walks Feb 22 – May 22 (PDF, 1MB)
Nordic Walking by Eco Fitness – A fun, effective and social way to shape up and improve your fitness that doesn't involve expensive gym memberships.
Frome Car-Free Walking Group – This is a group for people who like walking without driving. They offer one walk a month, usually on a Saturday. The walks are around 8 to 12 miles long, medium pace, plus a picnic/cafe/pub stop.
Somerset Ramblers – The Ramblers is Britain's walking charity who work to safeguard footpaths, the countryside and other places we go walking. Somerset Area Ramblers covers an area from Frome in the East, to Minehead in the West and from Woodspring in the North to Yeovil in the South.
Mendip Ramblers – Mendip Ramblers are part of the Somerset Area, they offer a wide range of walks to suit everyone. They aim to give full and accurate details of their walks so that members can choose walks to suit their capabilities.