Catley Chilled Foods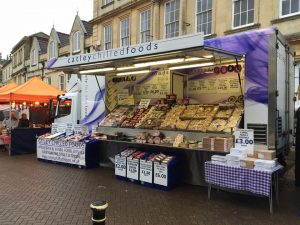 Home delivery packs of meat and cheese available to order on specific days – please check their Facebook page for details.
We stock a huge selection of chilled, frozen and ambient products at each market and event that we attend.
Our edge is the way that our product range varies from one day to the next, its what keeps people interested. Our product range consist 75% of core lines (products we stock day in day out) and the other 25%, this is what gives us our edge. Our customers know only too well if you see something then grab it because our daily special offers don't hang around.
Catley Chilled Foods
Frome