Wiltshire Country Fayre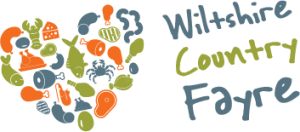 Fortnightly deliveries of meat, dairy, eggs, fish as well as deli items and condiments. Visit the website for produce list and details of how to order.
A farm can only be the best at one thing. It is not going to happen that a pig farmer will have wonderful beef or visa-versa. …..and that is why we supply from so many farms. Wiltshire Country Fayre brings to you the very best of Wiltshire's specialist farmers, thus ensuring that we only bring you the top quality meat, poultry, cheeses and the best fish available.
Wiltshire Country Fayre
38 Victoria Road Trowbridge Wiltshire BA14 7LH