Choc Et Al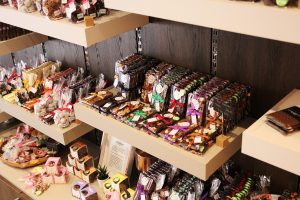 Choc Et Al are purveyors of joy, they believe that a chocolate bar is to be enjoyed with full attention, it shouldn't be rushed but enjoyed to its fullest. A single bar of chocolate can bring a wave of emotions; comfort, happiness and joy to name a few.
They believe in delivering the finest chocolate from locally sourced manufacturers. From bean to bar the enjoyment of opening the packaging, their carefully selected suppliers produce chocolate ethically and responsibly, ensuring a fair trade for all parties.
Great chocolate should be for everyone.
Choc Et Al
20 Cheap Street, Frome, Somerset, BA11 1BN