Hoyti Toyti Glass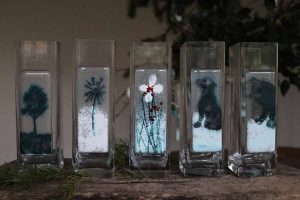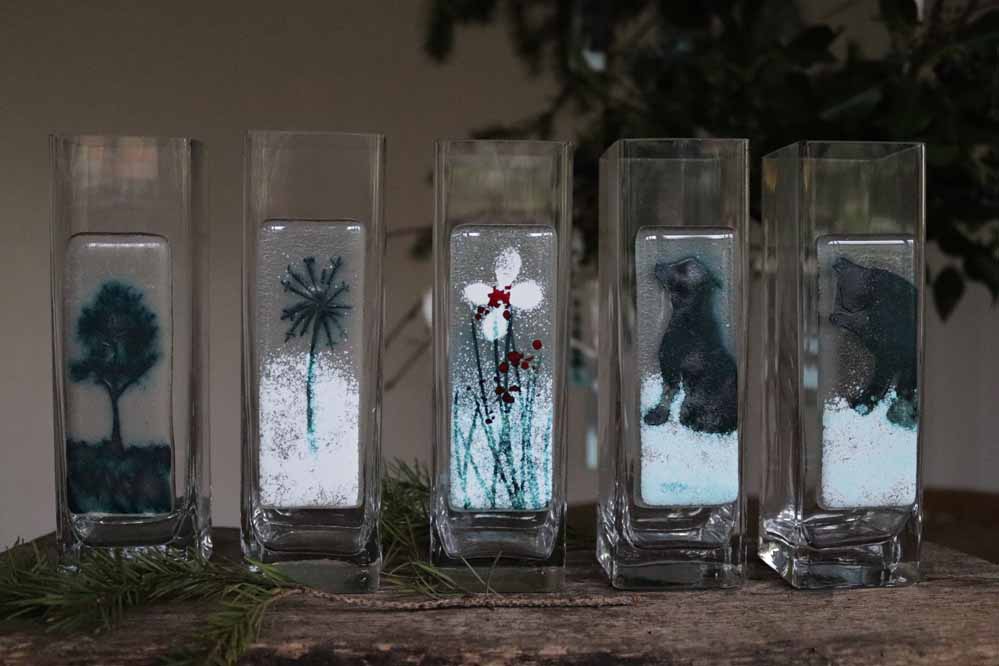 Stunning handmade, kiln-fused glass work designed and made at the Hoyti Toyti Glass studios.
Hoyti Toyti was established by Rich Highfield in 2002. The glass work is made using a technique which can be likened to watercolour painting in its appearance, with the tones used in the glass being soft blues and aqua colours through to dark textured silhouettes.
Much larger works are available and commissions are also taken.
Find Rich on his website, on Etsy, or follow him on Instagram for flash sales.