The Frome Agricultural & Cheese Show
Saturday 8 September 2018

The Frome Agricultural & Cheese Show is a must see annual event. Over 350 trade stands provide a non-stop shopping experience. International as well as local fine food, cheese, crafts and other British produce are showcased.
The Show also offers village green entertainment, a countryside pursuits area, a livestock village and much more. The Global Cheese Awards are also an integral part of this event
For more than a century and a half, local people have been exhibiting their home-made cheese here. Almost every year since its inception (apart from the war years) the show has expanded, moved, changed and adapted itself to the changing needs of its audience and valued customers. Today it is an almost unrecognisable leviathan, compared to its foundation in a slower and more gentle age.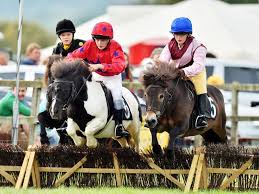 In 2017, The Frome Agricultural and Cheese Show made additions to traditional favourites. This included a redeveloped Agri Village, and an added demo area, which featured a livestock parade. A family dog show open to all was also added. The Wurzels headlined the music stage in the new Horse Shoe area, after a day of performances by local acts. A great day out was had by all, which included livestock judging, big machine demos, show jumping, BMX displays, gun dog demos, falconry and of course food and shopping. Despite showers of rain throughout the day, the sun was out for a wonderful performance from the Wurzels to a great crowd.
For more information on the Frome Agricultural and Cheese Show 2017, click here.