Denude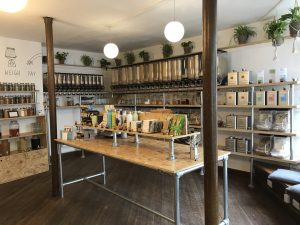 Currently open, with strict one in one out policy. Opening times (subject to change) – check Instagram feed for updates.
Mon -Sat from 10am – 4pm
We offer dried food goods, herbs and spices, loose tea and coffee, toiletries, homeware items and cleaning products. We work with brands and makers who have a similar ethos to us and have a caring attitude towards our environment.
Denude
4 Bath Street, BA11 1DH