Frome Town Hall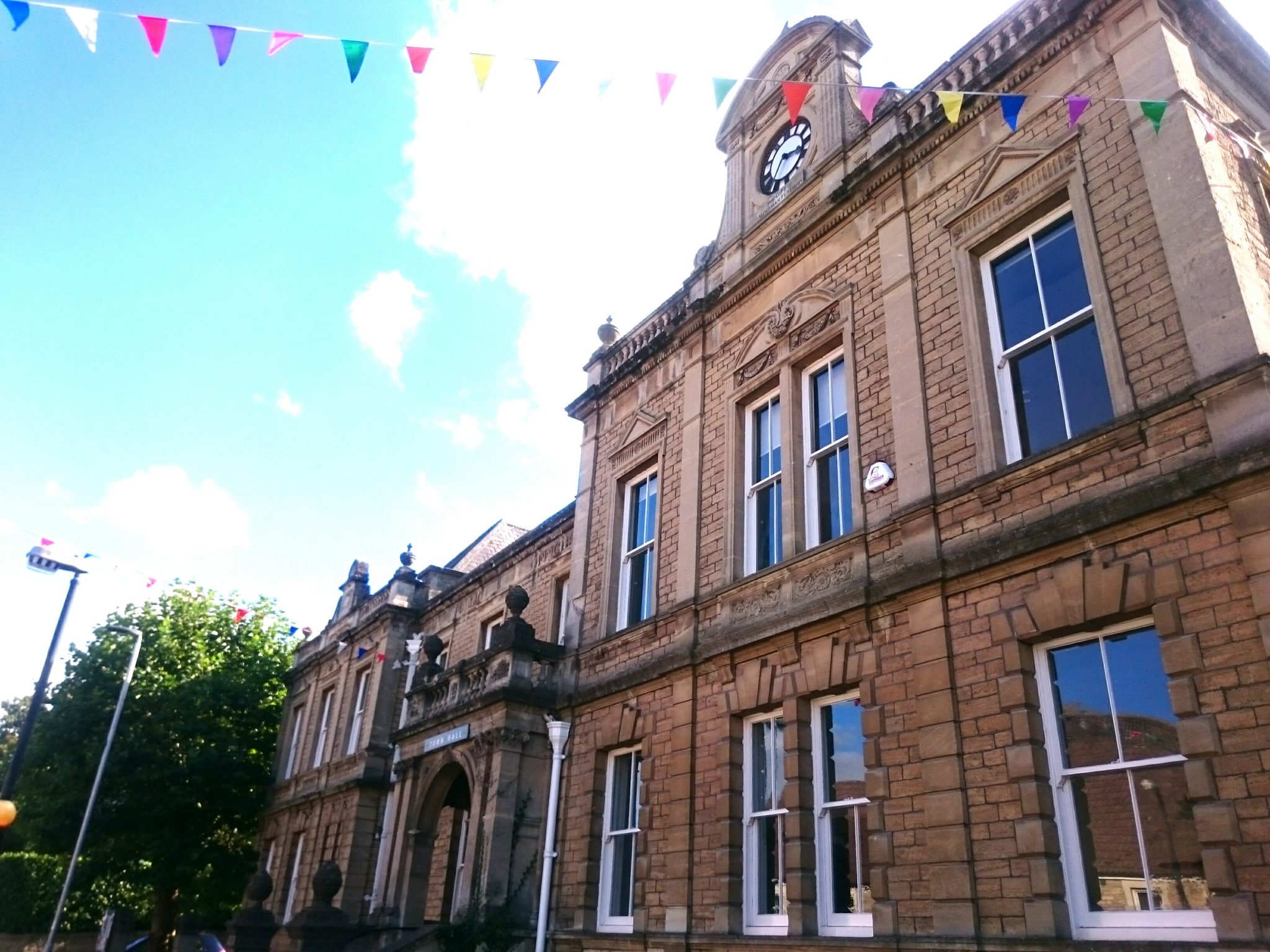 Frome Town Hall houses Frome Town Council and Information Centre. Please come see us if you would like to know more about what to see and do in Frome!
Frome FM also occupies this building. The Council Chamber and two meeting rooms and desk space are available for hire.
Frome Town Hall is part of the You're Welcome scheme.  This means that you are welcome to use their loos and refill your water bottle at this venue without needing to buy further offerings…
Frome Town Council Information
Information on all council services. Open Monday to Friday 9.30am – 4.30pm
Here you can also:
Buy maps
Pick up a free relocation Pack – for people moving to Frome
Find leaflets about what's on in Frome
Pick up local news publications, like the Frome Times, The List and The Mendip Times
Phones from 9am.
Telephone: 01373 465757
Email: info@frometowncouncil.gov.uk
Completed in 1892, the Town Hall was built on plans by the firm of architects, Messrs Halliday & Anderson of Cardiff, in an Italian Renaissance style using local stone quarried in the Butts. Box Ground and Bath stone were also used as dressings. As can be seen on the original plans, the building was intended to provide spacious offices for the Poor Law Union, Board of Guardians and Local Board.
The Town Hall today retains certain original features both inside and out including the lovely mosaic floor and the clock. These have both now been lovingly restored. The building has a great tradition of public service, and is now renovated to be fit for the future. It aims to be a building for the community.
To coincide with the reopening of the Town Hall on Christchurch Street West, local historian Lorraine Johnson produced a book detailing the historic building's past and legacy in the town. The book is on sale throughout the town, including at the Town Hall itself.
Frome Town Hall
Christchurch Street West Frome Somerset BA11 1EB