It doesn't have to be a chore to find cheap and fun things to do this summer – we've done all the searching for you. Whether you're a local parent struggling to entertain the kids or a tourist on a tight budget, there's bound to be something for everyone.
1. Get Active!
There are plenty of fun sports activities held over the summer for all to enjoy at Victoria Park. Enjoy family fun at Playing in the Park Sessions Tuesdays in August, or book to play on the free tennis courts. And yes, it's all for free! If you enjoy sports activities, you can also sign up to local clubs (more information available on Get Active)
2. Picnic in the park
This wonderful public park was created in 1887 to celebrate Queen Victoria's Golden Jubilee. To this day, the park boasts a traditional thatched bandstand despite undergoing developments to include a cafe and to improve the play equipment in the Mary Baily Playing Field beside it. It's the number one destination for picnics, hands down.
Head over to the Frome Town Council website to find out more about Victoria Park and the Mary Baily Playing Field.

3. Step back in time
Take a trip back in time to Nunney Castle. Just outside of Frome, the ruins of this beautiful moated castle stands in the village of Nunney. The castle was built by Sir John de la Mere in the 14th century and although it is now owned and maintained by English Heritage, it is free for the public to enjoy. We think it's a great place for historians, photographers and curious visitors to explore.
4. Find out about Frome
The Frome Museum is run solely by volunteers who are passionate about the town of Frome and its history –  which is a rich tapestry of events and people. Though the museum relies on donations, it always has interesting exhibitions among the information and records of the changing industries of Frome. There are even free town walks available during the summer!
To find out about the Museum's current and upcoming events, click here.
5. Appreciate unique artwork
Black Swan Arts has been home to many exciting exhibitions over the years, including an Aardman display that gave students and visitors a unique insight into what animation is like behind the scenes. This summer, come along to see the Sketch Open 2017 or the Tower Jewels contemporary jewellery exhibition, featuring Frome-based designer Emma Lavery
The Black Swan Arts website is chock full of information, so be sure to take full advantage of this great and inspiring space!
6. Hike up a hill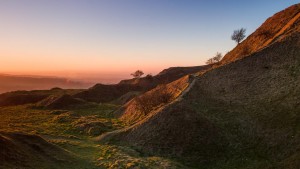 Cley Hill was once a part of the Longleat estate, but now it's open to the public and brilliant for adventurers of all kinds. With clear views of the sky, Cley Hill is regarded as a UFO hotspot and is the ideal destination for stargazing enthusiasts.
Come prepared with a flask of something warm and lots of spare time to gaze at the night sky. Some might even say it's the perfect date…
More information on Cley Hill can be found on the National Trust website.
7. Let the little ones explore
There are many parks and green spaces in Frome, all of which provide a chance to walk, have fun and explore. If you'd like some family fun, there are trails at both Victoria Park and Rodden Meadow with worksheets to complete. So why not give the kids a challenge, and see if they can complete the tasks and find some trees?

8. Go Wild Swimming
With so many beautiful countryside scenes around the local area, why not indulge in a dip in a stretch of the River Frome? Farleigh Hungerford allows locals and visitors alike to enjoy a swim in safe areas of the River. Just make sure to adhere to the safety signs around the site, and swim only in the designated area!
Head over to Wild Swimming's site for more information.
9. Beat a board game
When was the last time you sat down with friends and played a good old board game? The Frome Board Games Club is open to new members and meets every Thursday to play a wide range of card and board games at the Bennett Centre. It's only £1 to join, so come along and have a go at gaming the old-school way.
See their website for location details.
10. Wander Among the Wildlife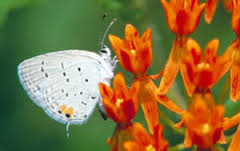 Whether you're a keen ambler or just want to know more about the local wildlife, FROGS' events are a great way to get to spend the day learning more about the local countryside and its residents. Run by a community of volunteers, all walks are free to the public and perfect for all ages to enjoy. You can even get involved with making bat and bird boxes!
You can find out more about FROGS over on their website.