Frome Heritage Museum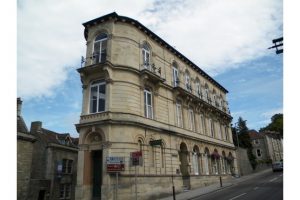 Frome Heritage Museum is located in the centre of the town in a historic building. It was built for the Frome Literary and Scientific Institution and also features local and industrial history collections. It also offers extensive Library and Archive collections.
There are two display rooms as well as a Library that feature displays of local industrial artefacts, maps and photos.  The collections also include local archaeological and historical artefacts related to the historical development of Frome.
The Museums collections include:
Industrial – artefacts, documents, photographs and printed material
Cloth Making – being close to the river and sheep areas, Frome was an important centre for the making of cloth
Metalworking – there is a permanent display of photographs, diagrams, plans and tools devoted to Fussell's Ironworks of Mells
Printing – printing has been a major industry in the town since 1783, home of the Frome Standard
Historical – artefacts, documents, photographs and printed material showing the history of Frome
Costume – a collection of Victorian and later costumes
Fine Art –
Frome Heritage Museum
1 North Parade, Frome, Somerset. BA11 1AT