Events Calendar Round-up: June 2022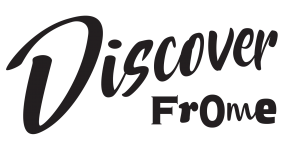 It's a busy month for events in Frome this June, kicking off with the Queen's Platinum Jubilee celebrations!
Here's our round up to give you a taster of what's happening.
And for even more events, have a look through our events calendar or pop in to the Discover Frome Information Point.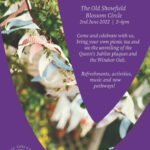 Join Frome Town Council as they host a picnic at the Old Showfield to celebrate the Queen's jubilee. Relax in the sunshine in one of the town's most glorious open spaces, admire the blossom circle and see the unveiling of the jubilee stones.
There will be fun and games (including a dog agility course), acoustic music from Dom & Bel and the "Queen" will also be putting in an appearance.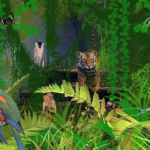 Trio Paradis (Jacquelyn Bevan, piano; Lisa Betteridge, violin; Linda Stocks, cello) present a family concert, Birds & Beasts at Christ Church.
Enjoy a musical menagerie, with numbers from The Carnival of the Animals alongside Disney tunes.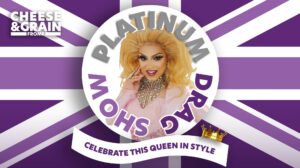 International sensation Alyssa Van Delle will bring you a night of comedy, singing, lip syncing and costumes at the Cheese & Grain.
What better way to celebrate the Jubilee than celebrating the Queen?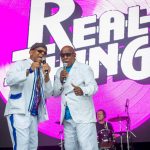 British soul legends Chris Amoo and Dave Smith are joined by a live five-piece band at the Frome Memorial Theatre to perform songs from their 'Best of' album including number 1 hits 'You To Me Are Everything', 'Can't Get By Without You' & Feel The Force.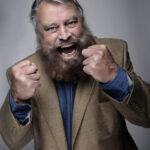 Larger than life actor, writer and presenter Brian Blessed comes to the Frome Memorial Theatre. Known for his hearty, king-sized portrayals on film and television,  he's also an avid explorer and climber and 'An Evening with Brian Blessed' will combine anecdotes from his illustrious acting career with tales of his adventuring.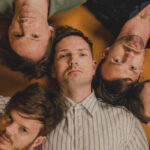 Pop-rockers The Feeling are coming to Frome to play a rare one-off show at the Cheese & Grain!  Enjoy songs from their smash hit Twelve Stops and Home Album including Sewn, Rosé, Fill My Little World, Love it When You Call & Never Be Lonely!