What's on this Easter Holidays 2022
The Easter holidays are fast approaching, and there are a whole host of activities on in and around Frome to keep the whole family entertained.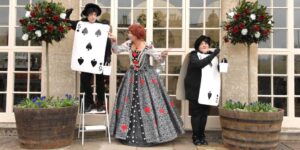 Head down the rabbit hole at Longleat this Easter with Alice in Wonderland activities.
Make origami roses in The Orangery for the Queen of Hearts, add red roses to the bushes in the Love Maze and enter the weird and wonderful Tulgey Wood for a game a crazy golf.
As you explore the grounds and attractions, find the giant Easter eggs and crack the code to receive a special treat.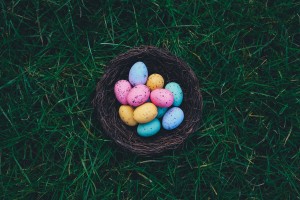 Take a stroll along the 'Eggcellent' Easter Trail (approx 1km long) with Easter scenes along the way.  Find all the letters to spell out an Easter themed sentence to claim your edible prize at the end.
There will also be real life rabbits, enormous carrots, one whopping size bird's nest and lots more.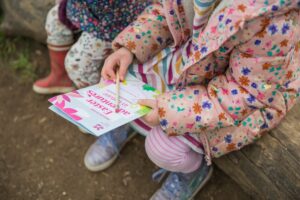 Make your way along the Easter trail around the stunning Stourhead gardens and find nature-inspired activities for the whole family.
The price of the trail is £3 per child and includes a trail map, pencil and a chocolate egg at the end.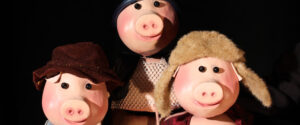 International award-winning Noisy Oyster presents The Three Billy Pigs.
For children of 3 years+, this delightful show blends two classic fairy tales The Three Little Pigs and The Three Billy Goats Gruff with beautifully crafted puppets, light-hearted story telling, live music and a bit of eco-awareness in a pig sty.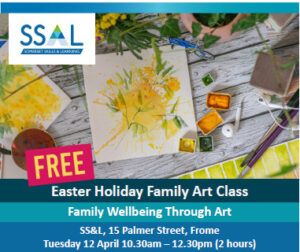 Enjoy a fun session with your child and create an Easter craft to take away with you.
This 2 hour workshop will help you keep the kids busy getting creative. A lovely way to spend a morning making a beautiful Easter craft.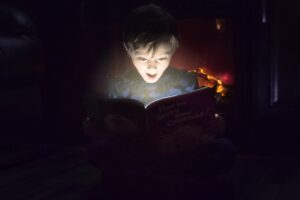 Engage in creative story telling – come along and listen to a well-known children's story, told in an interactive way. Then you and your child will have the opportunity to create your own characters and props from the story using creative materials provided.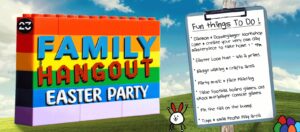 Family Hangout is a weekly event for all ages at 23 Bath Street and on the 16th there'll be a special Easter Party with a Daemon & Doppleganger workshop, Easter loon hunt, badge making and crafts, face painting, pin the tail on the bunny and more.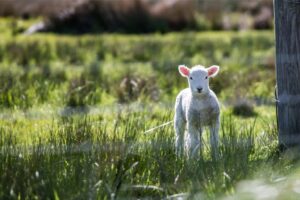 Take your little chicks along to Marston Park for a lovely day in nature.
There'll be plenty of screen-free activities outdoors in beautiful woodland and along the lakeside, including an egg hunt, Easter Sing-a-Ling, arts and crafts plus fun and games with Sharky & George.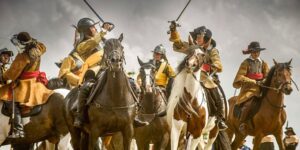 Two periods in history. Two nations divided. Over Easter weekend the English and American Civil Wars will be brought to life at West Woodlands Showground!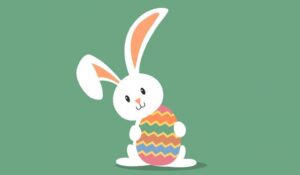 Children's Easter Party with PDJ Disco and special guest appearances from Peter Rabbit and Peppa Pig!
There will also be a raffle, bar and each child will go home with an Easter egg.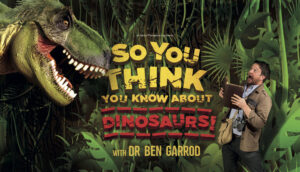 Get ready to go on an exciting pre-historic adventure as Dr Ben Garrod explores the biggest, deadliest and weirdest predators that ever roamed the planet.
Pitting the knowledge of unwitting adults against their all-knowing kids, Dr Ben presents an interactive, educational and highly entertaining show.
Check our half term and holidays listings for other activities over Easter and for more upcoming events in and around the town take a look at our events calendar.