VE Day Celebrations
This Friday, the 8th of May, marks 75 years since Victory in Europe. After six long years of fighting, the war in Europe came to an end.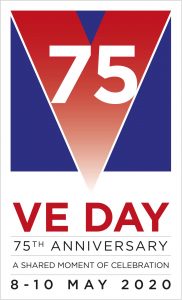 Millions of people up and down the country greeted the news with parades, bunting and street parties.
While we are in lockdown, many of the activities that we had planned to celebrate the anniversary have been cancelled, but this doesn't mean we can't commemorate, we can still celebrate, just a little differently.
This page will hopefully give you the resources you need to be able to celebrate safely at home with your household, adhering to all social distancing guidelines. You can also download this VE Day Pack pdf too, which includes even more templates and ideas.
Teach your children about VE Day
With home schooling now a part of every day life, why not take the opportunity to teach children all about VE Day?
Historian and presenter Dan Snow has set a creative challenge to research what VE Day is all about, visit the VE Day website to find out more.
Why not learn to code?  Visit the Bletchley Park website to experience seven online exhibits and read a thrilling blow-by-blow account, from Bletchley transcripts, of German messages cracked by the Allied effort during the war.
The British Legion website also hosts a variety of learning resources.
Decorate your house with red, white and blue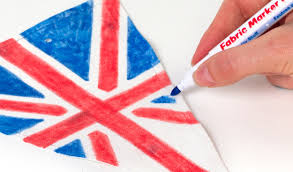 While we can't festoon Frome's streets with bunting, it doesn't mean we can't create a wonderful display in our windows for others to see from the street.
The BBC website has a handy step by step guide to creating your own bunting.
You can also print off bunting, paper chains and posters for you to colour when you download this VE Day Pack pdf.
Have a party
Holding a VE day street party in lockdown may mean holding a socially distanced picnic in your front garden, or on your doorstep. If the weather isn't kind, you could always host an afternoon tea indoors with your household – and invite extended friends and family to join you on a video call using Zoom?
Celebrating at home can still include a tea party with games or a sing-a-long with members of your household.  And a party isn't complete without music, check out this 1940's inspired playlist for some classics from the time on spotify.
And while you're listening, why not learn a new dance? The Lindy Hop gained huge popularity in the 1940s in the UK, here's how to get those feet moving,  The English Heritage site shows a step by step guide to this swing dance.
Play some games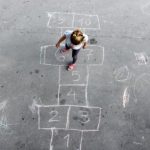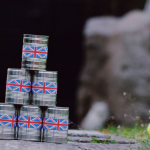 Hold a VE Day Quiz, set up teams within your household or play virtually via video chat, here's a link to a quiz which includes questions about VE Day and also some general knowledge to suit all ages. There's also a quiz in our VE Day pack pdf.
Or for some old fashioned games, play hopscotch on your driveway or make your own skittles game for everyday household items?
Retro baking
If you're a dab hand in the kitchen, try whipping up some VE Day-inspired retro snacks and baking treats? The VE Day website has taken it back to the 1940's with some vintage recipes, if that's a bit too much, you can't go wrong with some finger sandwiches and a cream tea!
If you live alone, or are self isolating, why not phone or video call them from the safety of your home?
You'll also be able to re-live the event through the many TV, radio and online broadcasts that are scheduled on the day, the BBC has a scheduled the following:
11am | BBC One | The Nation Remembers BBC One will lead a poignant two-minute silence to mark the 75th anniversary of the end of the Second World War
2.45pm | BBC One | The Announcement of Victory Winston Churchill's historic speech will also be broadcast, at 3pm the nation is encouraged to take part in the Nation's Toast to the Heroes 
8pm | BBC One | The People's Celebration A special programme which will see some of the UK's biggest stars sing a rendition of the iconic 'We'll Meet Again', by Vera Lynn
9pm | BBC One | The Queen's speech: The Queen herself will be giving a special address to the nation which is the exact same time that her father, King George VI, spoke to the UK 75 years ago, on the actual VE Day
Don't forget to show us how you're celebrating! Tag your posts and share your party photos with @fromecouncil on Twitter and @FromeTownCouncil on Facebook.
Special thanks to our colleagues at Wiltshire Council.