Dig for Victory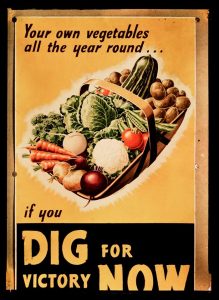 During these strange times, lots of people have been turning to their garden – not only for some fresh air, sunshine and to connect with nature but also to make the most of the opportunity to start 'growing your own'.
What can be more satisfying than eating something freshly picked from your own garden?  But for those who are new to growing veg, where do you start? 
Ex-Frome Mayor, Peter Macfadyen, has contributed three short films to a series helping those getting started on their veg patches.
More films from the series can be found on the Love It TV Youtube channel and you can also find more information, tips and ideas on the Dig for Victory Facebook group. 
Published 30th April 2020