Business as unusual – Shop Next Door
During these unprecedented times, businesses across the country have been adapting to a new 'normal'. From increasing their online presence to, in some cases, radically changing the services and products they offer.
Frome prides itself on its streets of flourishing independent retailers. An eclectic mix, including fashion, jewellery, homewares and galleries, not to mention bars and eateries.
We've been catching up with retailers across the town to see how the Covid-19 lockdown has affected their business, what they've been doing to survive and how the community has responded.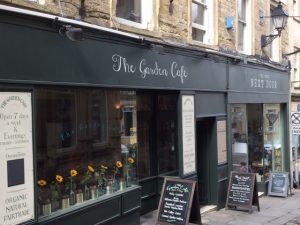 First up, we spoke to Jon Evans from the Garden Café and the Shop Next Door on Stony Street…
How did your business operate before the lockdown?
We were open 7 days a week in the café and the shop.
What are the main changes you've made since the lockdown?
We have extended the level of products in the shop and after initial shortages we now have good stock levels with daily deliveries of organic fruit and vegetables and breads. We are also doing deliveries and collating people's orders for them to collect.
What has been the response from your customers?
Our customers are very grateful we are open.
If/when things return to 'normal' will you continue with any of the changes you've had to make?
We're planning to revise our menu with the option to take away or sit in our café or garden.
Do you think this experience will have a long-term effect on the focus of your business?
I think the future of cafés and bars will be very different for a long time to come. Even when open, there will be some reluctance to be close to other people.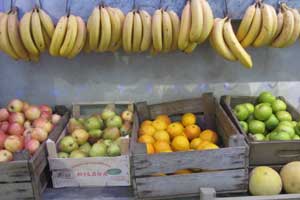 What have been the interesting/high points of this experience?
It's been great seeing our customers, established and new and it seems that people are focusing even more on good healthy food, especially organic.
The Shop Next Door is currently open 9am-5pm Monday-Saturday (closed 1.30-2pm for lunch). You can place an order for collection or delivery by calling 01373 454178.