Spotlight on Independents: Settlers Stores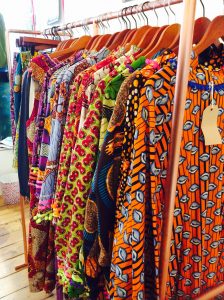 Settlers Stores is drenched in colour, culture and practicality.
"All of the clothes you see here in the shop are designed in house and made in small workshops in Britain, our tweed is bespoke- woven in a mill in the Scottish borders by 200 year old machines"
Nathalie and Zara make clothing for life on the road. Versatile and robust fashion that can be worn to festivals, on the high street on safari. They have both spent long periods of time in East Africa and this has inspired their unique designs. The bright Dutch Wax cotton is an invigorating contrast to the earthy tones of the tweed.
"We love tweed because its comfortable to work in, sustainable, it breathes, and it is completely English. Tweed is somewhat socially coded, we want to make it accessible to people who wouldn't normally wear it." They also have a wide range of accessories, hats, soft furnishings, and typically practical items like leather bound travel flasks.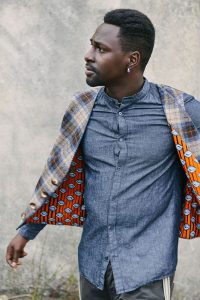 Nathalie has a workshop upstairs where she hand-finishes most of the clothing and can create bespoke pieces. Everything is highly sustainable, it's an enriching experience.
Pop in to speak to Nathalie or Zara and have a look around. Find them on Facebook, Instagram and www.settlerstores.co.uk
This year the shop is host to Max Milligan photgraphy exhibition, as part of Somerset Arts Week.
Take a look at our Spotlight on Independents page to discover more independent Frome shops.