Save the Date for Frome Children's Festival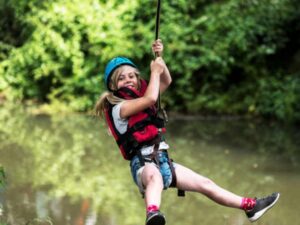 Save The Date!   Frome Children's Festival is Back in Full Swing and Open to All
Frome Children's Festival organisers, Purple Elephant, are urging everyone in the town and local villages to 'Save The Date' on Sunday 21st August. Plans are already well underway for around 2,000 people to enjoy this day-long FREE event; the first full size, no-need-to-register Frome Children's Festival in three years!
Purple Elephant founder, Sue Willis and her co-directors extend a huge thanks to everyone who voted for this popular, charitable organisation and their summer event in the Frome Town Council People's Budget. They are delighted that Frome Town Council has now formally confirmed the grant which, along with an equal sum from the National Lottery Community Fund is making this celebration of Frome's young people possible.
With a particular focus on accessibility for all, the team have already begun working together with local children as well as young people and adults with additional needs and disabilities, to make the event as accessible as possible – for all. These new and enthusiastic contributors have already suggested activities to be included and will be helping Purple Elephant incorporate practical measures to make the day as easy to access as possible, including some seated sporting activities, the use of Widgit symbols to assist communication as well as participation by some members of Open Storytellers.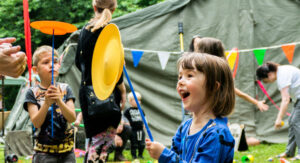 On the day, Sunday 21st August, there will be over 30 different activities including zip wires across the river, theatre shows, forest school, green-screen special effects filming, a sensory room, BMX workshops, magic, seated volleyball, frame football, model making with Aardman and a visit from a dragon!
From the outset the team have designed the event to be as inclusive as possible and are very open to input and suggestions from others on how to best achieve that; this is a learning process for all and they welcome members of the community to offer their thoughts. In addition, if anyone, young or old, would like to volunteer to help out, either before or on the day, then their support would be welcomed.
Details of the event, as well as how to get in touch, are all on the organisation's website at  www.PurpleElephant.org.uk