Project Play Keep Up Appearances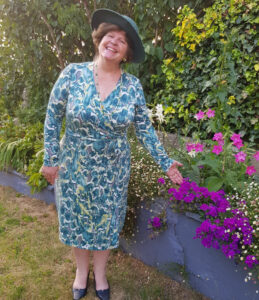 Following the highly successful and popular re-staging of the TV sitcoms "'Allo 'Allo" and "Dad's Army"; the Project Play company will be presenting their latest adaptation for the stage; the hugely successful BBC comedy "Keeping Up Appearances," from Wednesday 3rd of August to Saturday the 6th, at the Merlin Theatre, Frome.
"Keeping Up Appearances" features the hilarious and familiar character of "Hyacinth Bucket" (pronounced "Bouquet"), the epitome of suburban snobbery. Hyacinth's attempts to maintain a respectable reputation despite her more down to earth family and friends, was conveyed on television brilliantly by the fondly adored Patricia Routledge.
Project Play produces plays all over the West Country providing professional sets, costumes and support to local groups. Each play appears in various theatres with different casts drawn from the local community. In Frome, the part of Hyacinth will be played with astonishing detail by Tina Duffin who received terrific plaudits for her portrayal of the lead part of "Geraldine" in "The Vicar of Dibley", one of the company's earliest ventures.
"Keeping Up Appearances" is directed by Anne Dimery, who also directed the highly successful and popular stagings of "'Allo, 'Allo" and "Dad's Army". The play also features Robin Ainslie-King as the indomitable and long suffering Emmet, Sue Peachey plays his sister Liz, Lee Joseph as Daisy and Mike Holden as Onslow with Sophie Ball as Rose and new characters Millie played by Julian Thomas and Mrs Debden by Emma Parrish.
Tickets are on sale online and in person from the Merlin Theatre box office.