My Fairtrade Valentine
With an increasing global offer of various different gifts – sometimes it's difficult to know where your flowers, chocolates or jewellery has come from – and if those that produce, harvest or make it have decent working conditions and are treated well.
Frome is one of over 600 Fairtrade Towns across the country, and Somerset was the first Fairtrade County in England. The UK actually leads the world when it comes to Fairtrade!
So please read on to find our best guide on buying Fairtrade for your Valentine this February:
 Say it with flowers…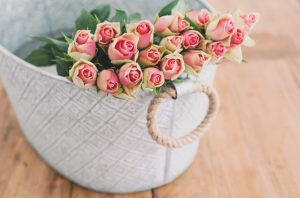 Did you know the cut flower trade is a major industry across the world – with global trade estimated to exceed $100 billion a year? Only a small percentage of producers is Fairtrade. Buying Fairtrade flowers means that your bouquet is totally traceable back to the original source they grew from.
Women make up a high percentage of the labour force in the flower industry. The Fairtrade Foundation is a driving force to promote gender equality – enabling women to access the resources they need to shape their livelihoods; this is especially beneficial to families in countries where women experience little or no gender equality. Check out a list of where you can buy Fairtrade flowers here.
Fine wine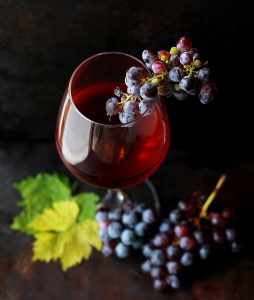 Many different retailers, both independent and chains have Fairtrade wines in their selection, with varieties from around the world. South Africa, Argentina and Chile are large producers of Fairtrade wines.
Wine grape farming and wine-making is physical work, and the hours are long in this industry! Fairtrade Standards help to support smaller wine grape farmers with costs of production – so their smaller businesses are sustainable.
In 2014, a whopping 22.2 million litres of Fairtrade wine were sold globally. But Fairtrade doesn't have to mean breaking the bank – and supporting small businesses means every bottle you buy is giving something back to a community.  Frome's Garden Café has a varied selection of organic and Fairtrade wine.
Inner beauty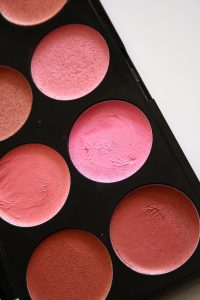 We're all hearing more and more about the benefits oils bring to our health and looks: coconut oils, fruit and nut oils and argon oils are in more and more haircare and beauty products. Fairtrade beauty products can range from moisturiser, soap and oils, to cotton wool and pamper products such as candles. Environmental protection is a key element of The Fairtrade Foundation – including advice to traders on switching to environmentally friendly practices – so Fairtrade is good for the planet too.
Beauty and pamper products are easily available to buy online, the high street or supermarket. Find a list of well-known retailers here  and independent Frome retailers here.
Chocolate – the food of love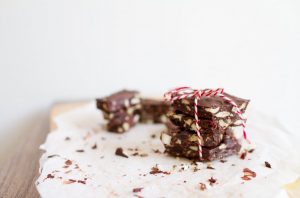 The cocoa industry is a huge one. Unfortunately, despite the chocolate industry being a multi-billion-dollar business, farmers and workers have a poor-livelihood. The cocoa industry has long been associated with exploitation of its workers and producers  – and sadly, child labour. When you choose to buy Fairtrade chocolate goods, you're helping toward campaigning to put a stop to child labour and forced labour. The Fairtrade Foundation is committed to fighting the root causes of child labour – which is hugely complex, on many different levels. The good news is that Frome has a wealth of choice when it comes to Fairtrade Chocolate and confectionery: Frome Wholefoods, M&S, the Cooperative, Oxfam, and Sainsbury's are a number of shops in Frome which sell a range of Fairtrade goodies. You can find other Fairtrade shops in Frome listed here.
Jewellery
Did you know that precious metals and gem stones can also come under Fairtrade? In Frome, we have a number of jewellers who use Fairtrade in their work. Christina Oswin Jewellery is a Fairtrade licensee and many designs are available in Fairtrade metals. She only uses Fairtrade or recycled gold and silver, and all the gemstones are fair-mined or ethically sourced.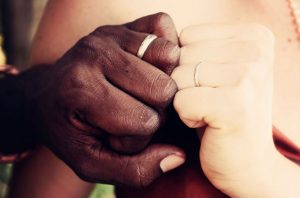 Christina explains "I believe the luxury of wearing jewellery should not cause suffering to people or damage to the environment. By buying Fairtrade gold jewellery you are guaranteed excellent quality and the reassurance that the miners have worked in safe conditions and paid a decent wage. Fairtrade doesn't have to mean premium prices for a poorer quality product."
Frome based Jeweller Annette Gabbedy also uses Fairtrade gemstones in her work and Fine Fettle, sells fairly traded clothing, bags and jewellery. See other shops in Frome selling fairly traded products here.