Meet the artists: Chris Birdee-Wright
In the run-up to the Frome Virtual Open Art Trail 2020 we talk to artist Chris Birdee-Wright about his work, the impact of Covid-19 and his hopes for the future.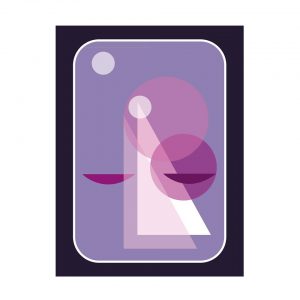 With over 25 years in the creative industry The Forecourt Philosopher (aka Chris Birdee-Wright) brings you a collection of past and present work inspired by his love of symbology, colour and people (with a splash of old school hip hop).
The name 'The Forecourt Philosopher' came from a creative project I developed whilst working at a petrol station in a sleepy Lincolnshire village between 2012-2014 and handing out inspirational quotes from the world's leading movers and shakers to unsuspecting customers. I forgot to mention that I've also done stand-up comedy…but that's for another time (probably the hardest creative thing I've done).
I've been really fortunate during the lockdown as I work as an Interior Design Technician at an architectural practice in Clifton, Bristol,  so I've been flat out on a Student Accommodation project in Exeter.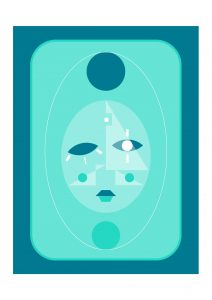 I would have loved to have done a lot more art during lockdown, but have been super busy with my day job, although I did make a fairy den and a low level wicker fence!
I feel the pandemic has changed the way we look at everything, both inwardly and outwardly, we have to change to adapt, no matter how uncomfortable it may feel.
My hopes for the future of my work…to keep enjoying it, to observe how my style develops and changes
as I grow and maybe win the Turner Prize (that's always been a goal).
I have a book I have yet to write, but also to finish off two decks of Oracle cards that I've been developing over the years, some of which you can see in this years arts trail.
You can see more of Chris' work on his website.
Find out more about Frome Open Virtual Art Trail or visit their website.