Medieval, Gender-aware, slightly Monty Pythonesque Contemporary, Cool Play Hits Town!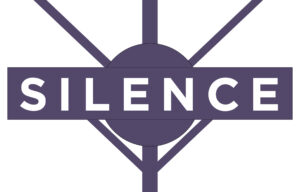 Frome Drama is delighted and bursting with pride to be entering a new period in the club's history with its youngest ever cast taking to the stage from 7th-9th July as part of Frome Festival.  Drawing on the New Millennium and with a distinct flavour of the Dark Ages, this well-respected 76 year old local drama group will present Moira Buffini's prize-winning, dark comedy play 'Silence' for three nights at the Assembly Rooms, Frome.
'Silence', set in a violent, grim early middle-ages England, follows the story of Lord Silence, a 14 year old who rules Cumbria and his bride, Ymma, the daughter of a French saint. The play bounces with wit, farce and flavours of Monty Python and Blackadder as well taking its audience's laughter into much darker terrains. It is a contemporary, often light-hearted script peppered with innuendo and a smattering of hallucinogenic drugs, which brings to the fore serious modern points about gender, sexuality and power.
Brought to life by six talented young local actors, festival-visitors will be pulled into this absorbing story with its superbly-drawn characters for three nights of high quality theatre.  Local ticket-buyers will be delighted to see again Serena Dunlop who recently took part in Frome Drama's Les Liaisons Dangereuse, as well as Dillon Berry, well-known in the town for his appearances over many years at the local theatre, since childhood, and now shortly leaving Frome to begin his formal training at London's prestigious Central School of Speech and Drama.
Social media users can follow Frome Drama on Facebook and Instagram to learn more about the full cast of six which also includes Jen Garner, Gabriel Kemp, Edo Minnott and Noelle Grierson on Frome Drama's social media, heralding the start of a new era for the club which is set on encouraging the next generation of actors to embrace their place in the theatre venues of Frome.
SILENCE will take place from 7-9th July, 7.30pm,  at the Assembly Rooms as part of Frome Festival.  Tickets can be bought on the door, at the Festival box office, Festival website or via www.fromedrama.com