If Frome had a 'food month'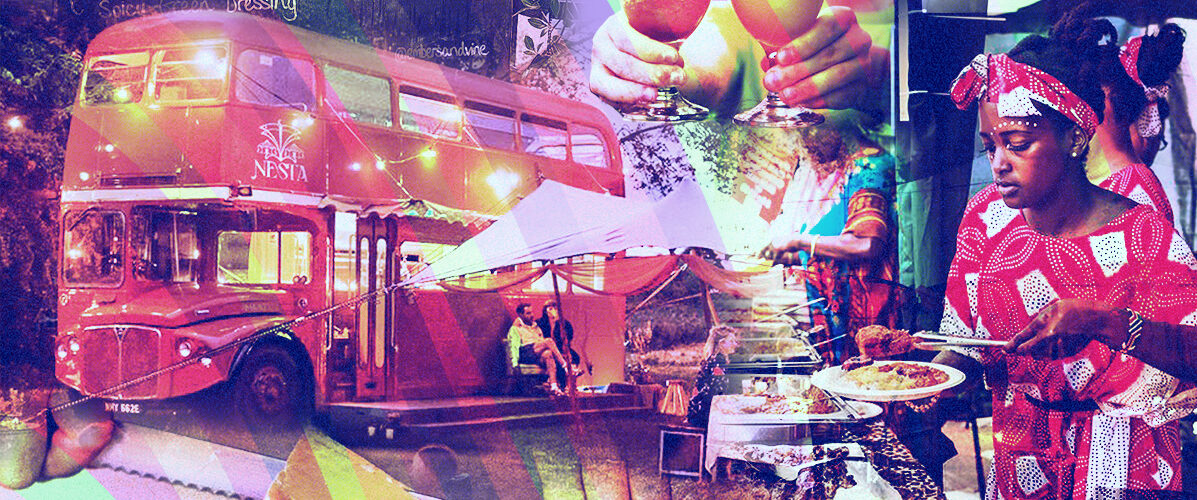 If Frome had an official food month, July would probably be it – from farm tours and kitchen takeovers to foraging walks and beer festivals, there's certainly enough to stuff your guts in and around BA11 this time of year.
Here's your up-to-date guide to what's on this month in Frome, as well as some notable mentions slightly further afield.
Food & Growing at Future Shed Friday
July 1st // Edventure Welshmill Hub // Free // Book via eventbrite
Every Friday morning at Edventure, Future Shed invites and incubates ideas around a green and healthy future for Frome. This week, in collaboration with the Frome Food Network, the theme is food and growing – book your spot to better connect with the people who grow and rear the veg and meat you eat, and have your say in what a local, sustainable food system should look like.
Yonder Brewery Tap Party & Open Day
July 2nd // Rookery Farm, BA3 4UL // Free entry 
Yonder, which specialises in foraged and wild-fermented beers, is one of the best breweries we have in the area. With their taproom now open for the summer, they're hosting a mini festival of foraging walks, brewery tours, and stone-baked pizzas. Oh and *checks notes* passionfruit and guava beer slushies?
Food Feast
July 2nd // Cheese & Grain, BA11 1BE // Free entry // fromefestival.co.uk
Frome Festival's 2021 programme was a truncated one, but this year it's back to full service, with 260 events at 44 venues across the 10 days. If you're looking to broaden your palate then the Food Feast is the pick of the bunch, where 20 street food traders set up out the front of the Cheese & Grain, peddling African, Greek, and Jamaican dishes – among other cuisines rarely offered in Frome.
Subscribe to The Wallfish Journal to get an in-depth preview of Frome Festival's Food Feast next week.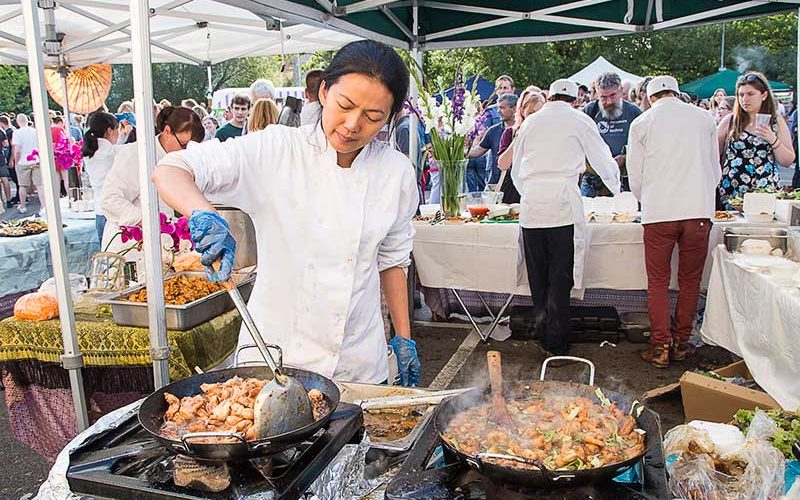 Feast of the Gods
July 2nd // Victoria Park bandstand, Frome BA11 1HJ // Free entry // fromefestival.co.uk
Also as part of the Frome Festival, Little Bulb, a Frome-based theatrical group, premiere a show that promises to tickle all the senses. Go for that or, at least, the free canapes.
Brawn x The Old Pharmacy
July 3rd // The Old Pharmacy, Bruton // £45 // Book via website or call up
To conclude The Old Pharmacy's recent line up of kitchen takeovers, the Bruton bistro hosts chef Ed Wilson (of Brawn, a Mediterranean-inspired neighbourhood restaurant in London) who'll show you what happens when traditional Sunday lunch comes back from a holiday on the Med.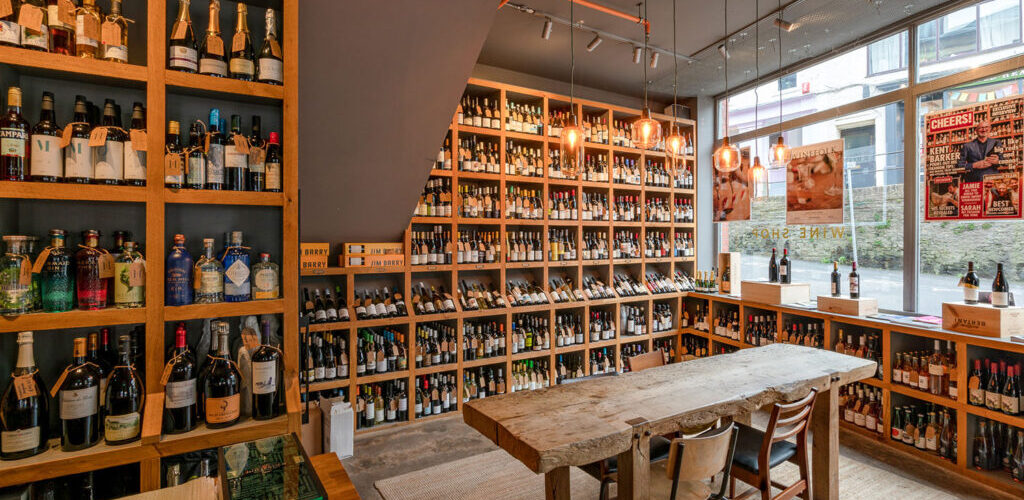 The Unusual Suspects
July 4th // Eight Stony Street, BA11 1BU // £28 // Book via eightstonystreet.com
Wines from Bordeaux, Marlborough, and Stellenbosch are all well and good, but they're not all that's out there – find out why the not quite so obvious winemaking parts of the world (like the Czech Republic, Poland, and Morocco) are starting to make more of a name for themselves.
Frome Beer & Cider Festival
July 9th // Lilley's Cider Farm, BA11 5ES // £8 // Book via eventbrite
More than 100 ciders will feature in this jolly put on by Wookey Ale and Lilley's cider. Also expect plenty of food, beer, DJs, and a craft market.
Somerset Farmers Market
July 9th // Cheese & Grain main hall, BA11 1BE 
Frome's monthly farmers' market, run by SFM (the same people who organise the food section of the Frome Independent), returns in the Cheese & Grain. Among others, go for cheese made in Shepton, trout from Mere's chalkstream waters, and seasonal veg grown 10 miles from town.
Somerset Food Trail
July 15th-24th // Locations vary // Prices vary // somersetfoodtrail.uk
After a successful pilot in 2018, the Somerset Food Trail – a kind of festival of food and farming – is open proper this year. Frome for the first time is getting involved, with farm tours, suppers made from local ingredients, and workshops in and around town. Head over to the SFT website, or pick up a brochure in town, for a better idea of what's on.
Intermediate foraging walk at 42 Acres
July 16th // 42 Acres, Witham Friary, BA11 5HL // £35 // Book via 42acres.com
Led by 42 Acres' forager Tasha Stevens-Vallecillo, this course is positioned for wild food enthusiasts who've passed their initiation and want to further hone their identification skills, learn to cook with wild food, and explore the medicinal facets of what's free and abundant in nature.
Forage and Feast with Dave Hamilton
July 20th // Nesta, BA11 4LJ // £75 // Book via davehamilton.co.uk
Yurt campsite-slash-outdoor venue Nesta is now open and running for the summer. They've also teamed up with one of Frome's resident foragers to lead a troop in search of nature's midsummer bounty, concluding with a wild food buffet cooked up by Nesta's chefs.
Fantastic Food Festival at Royal Victoria Park
July 29th-31st // Royal Victoria Park, Bath BA1 2NQ // £12 entry // Book via FFF
FFF, a bit like your usual roving food festival, involves chef talks and demos from the likes of Raymond Blanc; drink tastings; and baking masterclasses. What makes it a bit different though is the food on offer actually looks pretty darn good.
Embers and Vine's Wood-Fired Summer Feast
July 30th // Little Jack Horner's, Mells, BA11 3RH // £38 // Book via eventbrite.co.uk
Chicken kebab specialists Embers and Vine pop-up in Mells for a one-off wood-fired collab with fellow local heroes Little Jack Horners. Fill your boots with sausage rolls and whole smoked chicken kebabs with fermented wild garlic. BYOB.
Originally published on The Wallfish Journal. If this has got you hungry for more, the next two WFJ issues will also be on the theme of food events. Subscribe to read these and more stories about food in Frome and the people who grow, cook, make, sell and serve it.