Frome Festival Tickets Selling Fast!
With the Frome Festival all set to begin on the 1st of July, many events are selling rapidly.  The opening night party featuring DJ Jo Whiley at the Cheese and Grain has already sold all 850 tickets, whilst other, smaller scale performances, will quickly fill up in the coming weeks. Notable amongst these are Bill Smarme's "Rock'n'Roll Comes to Britain" show and Chris Jagger's autobiographical presentation "Talking to Myself", both in the delightful setting of the Flow Bar. As ever, all three Frome Tunnels Tours sold out shortly after the box office was open.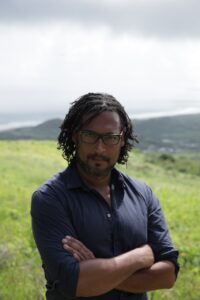 Another big seller is TV presenter David Olusoga who will present a talk on his popular series "A House Through Time" which is this year's Bob Morris Memorial Lecture. The Cheese and Grain has now sold over 75% of all seats for this appearance on Monday 4th July so advanced booking is advised.
Blake at the Memorial Theatre, and The Kris Barras Band, Andy Fairweather Low and Wilko Johnson (all at the Cheese and Grain) are amongst the bigger musical acts keeping the box office busy.
Merseybeat poet Roger McGough is proving popular at the Merlin Theatre on Sunday 3rd July with his latest recital entitled "Safety in Numbers."
There is a good choice of classical music, drama and literature in the festival, with events taking place in churches, the Town Hall, the Museum and the Library. The Silk Mill also has offered a full week of entertainment including outdoor shows in the courtyard.
Another outdoor event is "The Haunting of Richard the Third" a new musical, specially written and directed for the Frome Festival by outgoing Creative Director, Martin Dimery. This will take place over three nights, July 7th, 8th and 9th at the Ecos Amphitheatre, and is gaining much interest. Audiences are advised to prepare for inclement weather, but in extreme conditions, the play will be moved to The Merlin.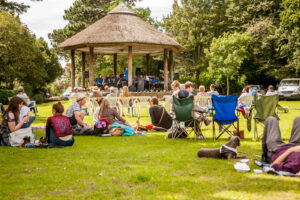 This year's Frome Festival will also feature more free events than ever, whether in Victoria Park, around town, or in local pubs. There's also the return of the Food Feast in and around the Cheese and Grain on the first Saturday July 2nd.
Tickets are available for nearly all events at the Cheese and Grain box office (01373 455420). The Silk Mill, Merlin and Memorial theatres will also supply tickets through their own websites and box offices for shows they are hosting.
For details of the full programme, pick up a brochure, visit our Frome Festival page or go on: www.fromefestival.co.uk