A summer of counting of wildlife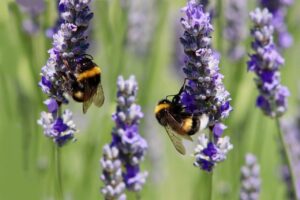 Back in January Frome Town Council partnered with Somerset Environmental Record Centre to launch the Community Wildlife Mapping Project. Residents and visitors to the town have since been using the digital wildlife map to record sightings of wildlife in our gardens, parks as well as in general life such at walking to work.
Since the launch over 1000 observations have been logged, which is a fantastic start. The Resilience Team at Frome Town Council have been busy with schools and community groups encouraging the downloading of the app and showing how the technology works. The team have also set up some fun interactive sessions over the summer, taking place on the following dates and locations. The sessions are free but it's best to book as they will be popular.
Big Butterfly Count and Wildlife Mapping, Tuesday 2nd August, Rodden Meadow, 11am – 12.30pm
Come Dine with Bee, Thursday 18th August, The Old Showfield, 11.30am-1pm
Pond dipping and wildlife mapping, The Roundhouse, Welshmill, Monday 22nd August, 10.30am – 12pm and Thursday 25th August, 11am – 12.30pm
Frome Town Councilor Fiona Barrows said: "We are really pleased that people have downloaded the app and are recording what they see and hope that these sessions over the summer holidays will encourage more to get involved. The community wildlife map is a crucial tool as it will help us see what is thriving in our town and where we might need to focus our attention in an effort to reverse any declining wildlife here in Frome."
Anyone can take part and contribute, whether you are an experienced wildlife recorder or a novice, recording has been made fun and easy with a free phone app called Seek using the iNaturalist platform and all you need to do is:
Create a free account on iNaturalist and join the Frome project at https://uk.inaturalist.org/projects/frome-town
Download the Seek app by iNaturalist to your smartphone and link it to your iNaturalist account
Start recording!
Get more information about the Community Wildlife Mapping Project.