Greener footprints in 2020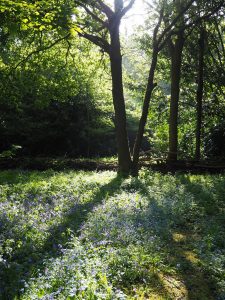 With the start of the new year and rise of Veganuary, there's plenty of talk on how we can help reduce our environmental impact. But it's not always easy to know where to start.
We've put together our top ideas for how to be kinder to the environment over the year ahead and beyond, supporting local businesses and initiatives along the way.
Plant a tree
One of the most effective things we can do to reduce carbon is to plant more trees, and that's exactly what Frome Town Council is planning to do. This February half-term, they'll be planting over 1,000 trees and they need your help.  To find out more visit Wild about trees.
Eat less meat
You don't have to become vegan overnight, but if everyone reduced their meat consumption, collectively this will have a big impact. Also, give more thought to the meat you buy. We have some great independent butchers in town who'll be able to tell you exactly where their produce comes from and how it's been reared.
If you want to go all out and become vegan, Frome Town Council is putting on a free screening of the film Game Changers on 29th January – this might give you the inspiration you need to make the change.
Eat seasonal, local produce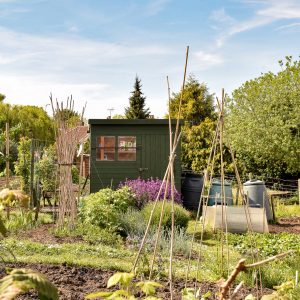 Frome offers plenty of choice when it comes to grocery shopping, including independent shops and the regular farmers' markets.
For those who don't get a chance to get into town, you could also consider a veg box delivery. There are plenty of companies that offer these, including the local Vallis Veg.
Or grow your own! You don't need lots of space – even a window box or small planter will do to grow small crops of salad leaves, herbs or even cherry tomatoes.  If you want a greater yield, find out more about local allotments.
Drive less
Not always an easy option, but it's possible to cut out some journeys with a bit of forward planning.  In Frome we're also fortunate enough to have some other options – as well as public transport, you could consider hiring an E-bike or if you need to go that bit further consider joining Frome's car club.
Reduce waste
From food and clothes to gadgets and packaging, it's easy to create a lot of waste in a short space of time.
Reduce your packaging and support local businesses, by shopping at shops such as Denude, Frome Wholefoods, Oakville care centre (at Badcox) and the Garden Cafe Next Door, where you can refill household and beauty products and buy loose produce. This not only reduces packaging, but by only buying the amount you need, you can also reduce your food waste. Frome Town Council has lots of information on plastic free shopping in Frome.
Donate any excess food you do have to Frome's community fridge.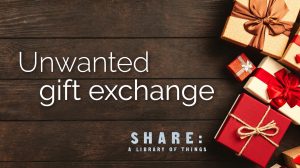 Make use of Frome's library of things – SHARE shop and the toy library. Why buy when you can borrow?  SHARE has a growing inventory, and hosts regular events including an unwanted gift exchange on 18th January. (You don't have to bring something in order to attend.)
Consider buying second-hand. Frome has several charity shops, most of which support local causes, so you can reduce your carbon footprint and support a local charity.
Also, keep an eye out for local repair cafes, before you replace broken appliances. There's one on 23rd February at Welsh Mill Hub.
Make a home for nature
You don't need a big garden, any small space will do, and filling with some bee friendly plants can make a difference.  Also consider making a bug hotel or mini pond – a great thing to get kids inspired and engaged with nature.
Spread the word
Talking about the issues and the actions we can take as individuals can go a long way to making change happen. Frome Town Council will be hosting an event on 6th February to help you discuss climate change with friends and family.
There is lots more information on the climate emergency and plenty more ideas on how to reduce your carbon footprint on Frome Town Council's Resilience pages.