Events calendar round up: February 2020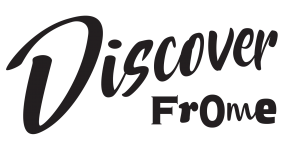 With so much to see and do in Frome, it's easy to miss some of the best bits. Here's our monthly round up of a few of the more interesting events on this month.
Whatever it is you enjoy, make sure to share it with us on Facebook.  And for even more events, go have a look through our events calendar or pop in to the Discover Frome Information Point.
This market will be bringing the shops and businesses of our beautiful historic streets like Catherine Hill, Cheap St and Stony St to the accessible Cheese & Grain to meet new and valued customers.
There will also be representation from groups that support those with additional needs in the town.
Frome's Window Wanderland is back for its third year. Taking part as a windowmaker is Free and there will be a number of drop-in workshops running where you can come and chat with other window-makers, get ideas and inspiration, and start creating your window display for this year's event. Evening sessions will be running on the 6th & 13th Feb; daytime sessions on 15th, 17th, 19th, 21st & 22nd. Check out the events pages for details of times and locations.
With concern around climate change at an all time high, Frome Town Council and Sustainable Frome are organising a free workshop to explore how we can talk to colleagues, family and friends about climate change.
Fifty Bees 4 – opens Saturday 8th and runs until 14th March
In a new show at Black Swan Arts in Frome, Somerset artist Lydia Needle has sculpted fifty British bees in wool and stitch, and fifty other artists have created responses to each bee.
Family-friendly Open Deck DJ Showcase at 23 Bath St returns for fresh beats in 2020. Join us for an eclectic line-up filled with fabulous local DJs. Follow the link to find out more and book your DJing slot!
This fun family concert includes epic soundtracks from the silver screen, from Star Wars to Pirates of the Caribbean, Harry Potter, James Bond, ET, Gladiator, Lord of the Rings and Jurassic Park. Don't miss this opportunity for children to experience a full symphony orchestra and learn about its many instruments.
Frome Town Council will be planting over a thousand trees this February half-term and we need your help.  As part of the town's efforts to fight climate change, 800 trees are to be planted at Weylands with a further 500 at Birchill. Follow the link to book yourself a spot and guarantee yourself a tree!
Alan takes to the stage, showcasing all his talents wrapped up in a bundle of glorious anecdotes and enlightening "tales from his life on earth".
A new fully acoustic open mic folk and roots club. Singers, musicians and audience welcome! This is a wonderfully warm venue with great acoustics.
Back for a third year, the streets of Frome will be transformed into a magical outdoor gallery again for all to enjoy! Go on an evening walk with our map to guide you and see your neighbourhood in a whole new light.