Frome couple open women's ethical clothes shop with top brands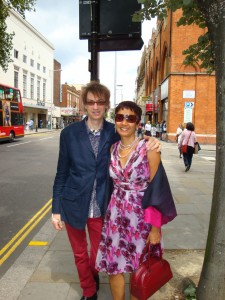 A couple from Frome are opening a new women's ethical clothes shop in Frome. Hibiscus will be opening its doors on Friday 24th April at 5 Cheap Street showcasing both established and new brands including Komodo, Nancy Dee, Skunkfunk and EKO. Hibiscus is managed by Cheryl Lim and Nick Greenwood and prides itself on choosing brands from companies committed to ethical principles, from workers conditions and wages through to low environmental impact production methods and the use of organic cotton, hemp, bamboo, Tencel and other natural fibres.
The shop will also provide space for local clothes designers to showcase their creations, giving Hibiscus a regularly changing display of new designer's clothes. Shoes definitely needed a space in the shop so Spanish brand Pikolinos renowned for their comfort and quality will be a significant addition to the range. Other clothing brands such as Mudd & Water and Shouting Pheasant will be joining brands such as Braintree and Rossan which were a regular feature of the shop under its previous owner Marsaili Mackenzie.
Cheryl Lim said 'We hope that the ethical range of clothes at Hibiscus will inspire and delight shoppers in Frome. The whole ethos of the new shop fits perfectly into the town and reflects Frome's vibrancy. We hope that people will love the brands as much as we do."
Hibiscus opens on Friday 24th April at 5 Cheap Street, Frome.