Frome's First Vintage Weekend
Did you catch Frome's First Vintage Weekend over the 18th and 19th of April? After the success of Saturday's market, with live jazz performances and exciting rock 'n' roll workshops, we headed down on Sunday to bring you the best of the fashion, feasts and fun at the Cheese and Grain.
Whether you're a car enthusiast, fashion fanatic or just a lover of all things vintage, the Cheese and Grain was THE place to be. Classic vintage cars like the Volkswagen camper van were parked up outside, surrounded by the scrumptious smells of Chew Chew BBQ and Tea-Sympathy, to name a few.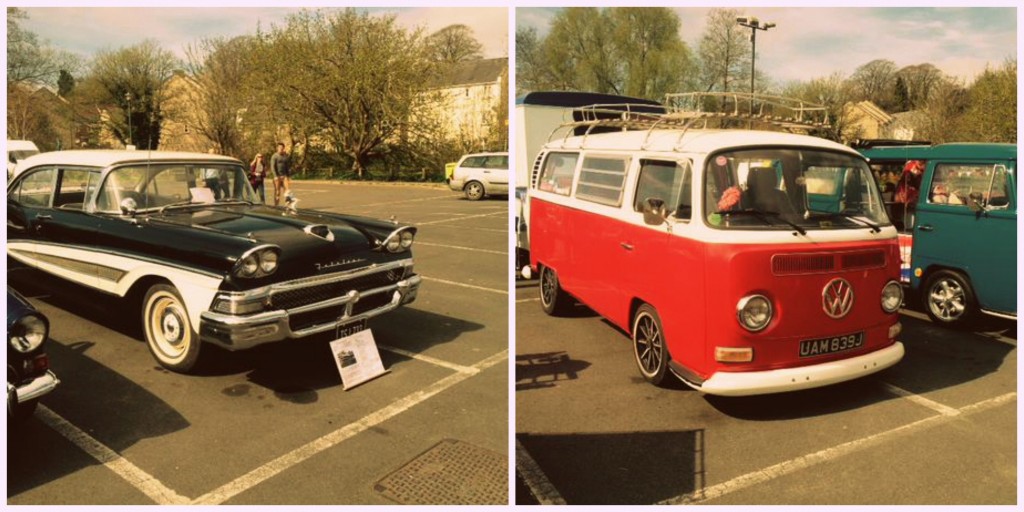 If cars aren't quite your cup of tea, there was plenty more to keep you entertained, including stalls selling fashions from every decade. Among the lace and faux fur of the indoor market, we fell completely and utterly in love with Rutti Tutti and their stylish selection of beautiful retro dresses, skirts and shirts for surprisingly affordable prices.
We spotted Vintage Victory Rollers pampering visitors and even caught the first Miss Pinup UK, Miss Scarlett Luxe, enjoying a makeover by local burlesque beautician Lolita Noir. The experts were kept busy with appointments throughout the day and you can see photos of their hairstyle handiwork over on their Vintage Victory Rollers' Facebook page.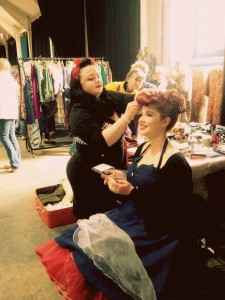 The fashion show at 2pm ended the weekend with a bang. We were treated to plenty of retro styles modelled by local volunteers who looked wonderful in classic gowns and ensembles. There were too many fantastic choices that we couldn't possibly pick a favourite!
We were impressed to see so many local traders taking part in the event and are excited to see the event grow and flourish with the help of up and coming businesses. If you're an entrepreneur starting a new business and want to test it out at one of Frome's markets, head over to our Shopping & Markets page for details on how to get involved.