Events calendar round up: March 2020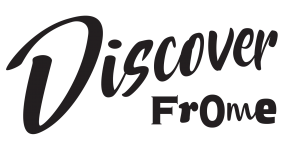 With so much to see and do in Frome, it's easy to miss some of the best bits. Here's our monthly round up of a few of the more interesting events on this month.
Whatever it is you enjoy, make sure to share it with us on Facebook.  And for even more events, go have a look through our events calendar or pop in to the Discover Frome Information Point.
The Frome Independent returns with it's first market of 2020.
Explore a wealth of stalls offering contemporary craft, independent retail, food, drink, entertainment and plenty of community spirit.
We are back for a third year as the streets of Frome are transformed into a magical outdoor gallery again for all to enjoy!
Go on an evening walk with our map to guide you and see your neighbourhood in a whole new light.
Frome Carnival Club are raising funds towards their 2020 Street Procession.
Support your local Carnival charity and be in with a chance of winning cash prizes.
Would you like to hold regular street parties with your neighbours? Or close your street for children to play out?
Come and talk to people who've done it. Find out how you can close your street, what you need and how we can help.
Organised in partnership by Engaging Women, Frome Town Council and the Cheese & Grain, the day will consist of talks, panels and workshops designed around celebrating and empowering women.
Includes the Women over Fifty Film Festival (WOFFF) which is coming to the South West for the first time.
Find out about kimchi, the history , the culture and different recipes. You'll be cooked kimchi pancakes made with kimchi from Korea amd make your own kimchi to take home.
The Linus Project operates across the UK providing free washable cotton quilts and knitted blankets to sick babies, children and teenagers.
The quilts and knitted blankets provide a sense of security and comfort and give the volunteers who make them the opportunity to contribute to their local community.
A get-together of making and mending. Bring along your broken items and volunteer fixers will help you get them back in good shape if they can.
Save stuff from landfill, save money and maybe even learn (or share) a skill.  There will also be cake!
Presentations, exhibition stands, films and opportunities to connect with other tiny homes enthusiasts.
Worth checking out if you're interested in tiny homes for reasons of design, affordability, to reduce your footprint or as a way of connecting with like-minded people.
Find out about new skills and learning opportunities in and around Frome. Training providers will be on hand to give you advice whether you're just getting ready to enter the workforce, looking to retrain or return to work, or wanting to develop some new skills.