The Cockey Story at Frome Museum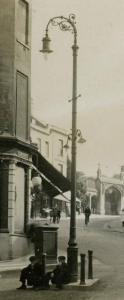 An exhibition is being held at Frome Heritage Museum in North Parade from March 10th looking at the Cockey family from the 18th Century onwards. A truly fascinating exhibition of local history, it will highlight the immense contribution that the Cockey family have made to Frome and surrounding areas. Find out too about their connections with the United States and Australia.
The Cockey name has been prominent in Frome history since 1682. The family were influential in clock-making, bell-casting, as iron founders and agricultural engineers.
Lewis Cockey was an active member of the town and a church warden but it was his eldest son Edward who formed Edward Cockey and Sons in 1819. Their main business was focussed on an ambitious range of iron and brass castings including street furniture, bollards, drain covers and parts for the newly invented street gas lighting. This diversified into gas production, purifiers, gas holders, scrubbers and condensers, enabling Cockey to produce and supply gas lighting to Frome as early as the 1830s. The family quickly became proficient in gas engineering and safety and by 1851 employed 76 people.
The beloved streetlamps that are unique to Frome today and referred to as 'Our Cockey Lamps' were created with the advent of electricity in 1904 when the existing gas lamp standards were converted and adapted with JW Singer & Sons' Art Nouveau leaf designs.
Also in 1904 ten Arc Lamps were erected on Portway, Badcox, Bath Street and North Parade. Little is known about the design or the fate of these lamps – if anyone has any photographs or information please contact the Museum or, better still, come to the exhibition and let us know.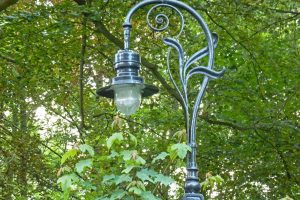 There are between 70 and 80 Cockey Lamps left and many are in a sad state of repair. Many are not listed and those outside conservation areas are at great risk of removal. They are disappearing at an alarming rate as Frome develops. With the support of Frome Town Council, The Frome Society for Local Study and the tireless contributions of volunteers, the Museum is hoping to embark on a project with Iron Art of Bath who will provide training and expert advice on how to survey, retain and repair the remaining lamps.
Also on show in a separate exhibition will be block instruments and track tokens as used by signalmen in the 19th century on the Dorset and Somerset railway line. For those interested in trains, a talk will be given by Dr David Robinson on Saturday 14th March at 2pm. This talk relates to two incidents that should never have taken place. The first at Foxcote signal box began as farce and ended as tragedy but the second at Manor House signal box was tragedy from first to last. What they have in common is that they show how values could be perverted as a result of expediency.
The Museum will be open from 10am to 2pm on Tuesdays to Saturdays. In addition to being able to view two of the Cockey lamps and other items, you will also have the chance to become involved with this exciting project.