Events Calendar Round-Up: March 2019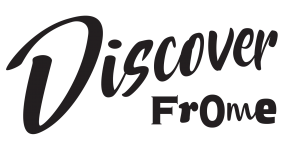 With so much to see and do in Frome, especially when it comes to our events calendar, it's easy to miss some of the best bits. Here is our monthly round up of a few of the most interesting events on this month. Whatever it is you enjoy, make sure to share it with us on Facebook.  And for even more events, go have a look through our events calendar.

Help transform the streets of Frome into a magical outdoor gallery for all to enjoy! Taking part as a Windowmaker is free and everyone's welcome, just make a display in the windows of your home or shop!
Calling all 90s kids! Two of the greatest pop acts from your generation are returning to Frome after becoming the fastest selling show in venue history. With a total of over 20 Top 5 hit singles back to back, 5ive and S Club will "Bring it all back" on this ultimate 90s night! Book your tickets to make sure you don't miss out.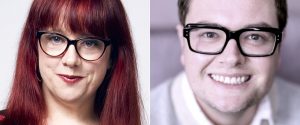 Join Alan Carr for a night of work in progress comedy with support from Angela Barnes. This is your chance to see Alan do one of his first work in progress shows this year so book your tickets now!
Inspired by his father at the early age of only six years-old, Kris was already making an appearance on stage before turning Ten. He has since gone on to spend more than twenty years thrilling audiences throughout the globe playing live. The UK based guitarist has extensive experience touring in various bands, throughout the UK, Europe and USA, as both a solo-artist & session-musician.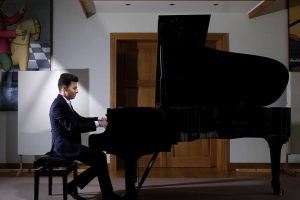 Piano recital by Iyad Sughayer. This is a charity fundraiser for Fair Frome & Richard Wainwright Prize for Young Pianists. Iyad Sughayer, who is now a quite familiar face to Frome music lovers, will give his first piano recital at Cooper Hall.
Fleetwood Bac were the world's first and are regarded as the UK's most authentic Fleetwood Mac Tribute Show, endorsed by Mick Fleetwood himself. They fully replicate a Fleetwood Mac rock show as it was back in the 70's & 80's. Having now performed over 900 tribute shows, Fleetwood Bac have spent over two decades performing shows filled with classic sound, mystical atmospheres and that infamous on-stage chemistry.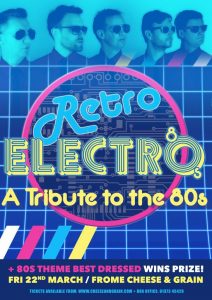 Retro Electro are a five-piece 80's covers band playing classics from Depeche Mode, Prince, David Bowie, Simple Minds, Spandau Ballet, ABC, Level 42 and Gary Numan to name a few! Tickets are £14 in advance so booking is essential.
Twenty – 23rd March
York Dance Project celebrates 20 years of performing dance by past masters and emerging artists from the UK and USA. This celebratory programme includes works by world renowned choreographers Sir Kenneth MacMillan and Robert Cohan. Completing the programme is a Cohan Collective commission from Stoller and composer Yolande Yorke-Edgell.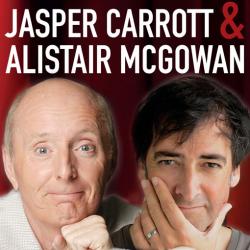 Comedy legends Jasper Carrott and Alistair McGowan split the bill and your sides with a night of comedy stand-up and impressions. Drawing on their wealth of experience, they present a show of pure laughter and entertainment – this event is not to be missed.
Live Wire is the AC/DC Show, the hugely successful and unique six-man tribute to rock musics's greatest band AC/DC. Complete with cannons i's critically acclaimed for its closeness in look and sound to the real thing. The band aim to put you slap bang in the middle of the sow with hit after hit, and you are expected to join in! There will also be one or two gems thrown in for the aficionados!