Business as unusual – We Hear You
Lucy McMahon, Communications Officer at We Hear You (WHY)…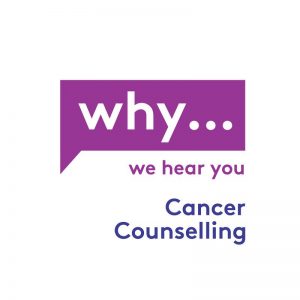 How did your business operate before the lockdown?
WHY is a small charity supporting people affected by cancer and life threatening conditions through a free professional counselling service. Although we've offered online counselling since 2016, the majority of our counselling has always been face-to-face, so moving entirely to remote working has been a big change.
What are the main changes you've made since the lockdown and what challenges have you faced?
We moved all of our counselling sessions for people aged 12 and over to phone and online in mid-March, before the start of lockdown, because we're mindful that many of the people we work with are especially vulnerable through being immune compromised, or close to someone who is. We're still offering more than 100 counselling sessions per week over the phone or via Zoom – all our counsellors are still working.
It was clear to us from the outset that supporting people affected by Covid-19 fell firmly within our remit and that we were going to be needed more than ever. So we launched a new crisis support service specifically for people who have or have had Covid-19. It's not a counselling service, although it is delivered by WHY counsellors – it's up to four sessions of telephone support, grounding, compassion and signposting and can be accessed quickly for people in immediate need. It may also be useful for people affected by cancer or other conditions who are experiencing added stress because of treatment delays or worries for loved ones.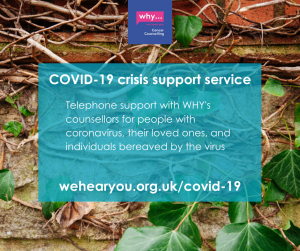 What has been the response from your clients?
The breadth of our eligibility criteria means we're never short of people in need of counselling. Some people have opted to wait until they can meet a counsellor face-to-face again, but many have been happy to switch to remote working and many new people have taken up the opportunity to start counselling via the new delivery method. It's too soon to have feedback from everyone, but the demand is still very much there. Owen is using our young people's counselling service via Zoom and said:
"Having counselling online wasn't the plan, but actually it's been great. It feels secure and it's good to have counselling in my own space at home, where I feel safe. Rachel has given me loads of useful tips and ideas to help me cope with the added stress of coronavirus alongside grieving for the loss of my grandma."
If/when things return to 'normal' will you continue with any of the changes/new services you've made or introduced?
There have definitely been some positives, so although we'd never have chosen to stop our face-to-face sessions and we'll definitely go back to offering them, we may incorporate some aspects of the current service delivery once we're back to something more like normal.
We're fortunate to be pretty well-prepared for working remotely – our counsellors work across Somerset, B&NES and Wiltshire, so already worked remotely, and the operations, admin and fundraising teams were set up to work from home some of the time. We'll go back to offering face-to-face sessions as soon as possible and the whole team looks forward to being able to meet in the office again!
Do you think this experience will have a long-term effect on the direction/focus of the charity?
Essentially, what we do at WHY hasn't changed – we're still needed to support people coping with the emotional impact of a life-threatening diagnosis. Like most charities, we're facing a significant financial shortfall and we've had to cancel most community fundraising events, so that's what may have a long-term impact, but we'll remain committed to supporting anyone affected by a life threatening condition. We're always exploring new ways of doing it, including mindfulness, outdoor therapy and art and drama therapy and will continue to do it.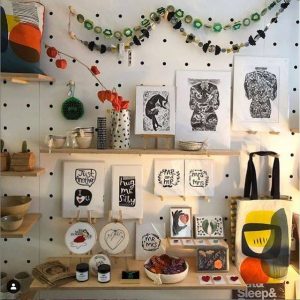 What have been some of the positives about your recent experiences?
We've been so grateful for the support of people in the communities we work in, who have hosted takeaway pizza nights, shaved their heads, cycled the distance from Glastonbury to Nottinghamshire and asked for donations in lieu of birthday presents, to name a few.
We've also seen an increase in one-off and regular donations, which is fantastic. It doesn't compare to the income from a full calendar of community fundraising, at our busiest time of year, and we're daunted by the potential hit to our income, but it's been so great and so motivating to see how much we're valued – every penny will be put to good use!
What's happening with the WHY Gallery?
The shop is obviously closed for the foreseeable future and the gallery team Laura Holden and Rosa Mohn are on furlough, but they've delegated some of their workload, so people can still buy local art at https://whygallery.squarespace.com/ and support WHY and it's still worth following @thewhygallery on Instagram.
Visit the We Hear You website to find out more about their work or to make a donation.