Business as unusual – The Occasional Kitchen
We spoke to Faye Penfold from The Occasional Kitchen…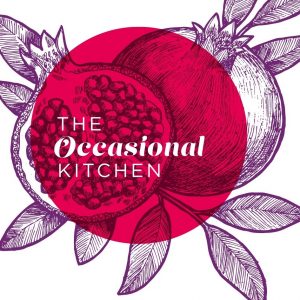 How did your business operate before the lockdown?
We were event caterers – working, feeding crew and artists at festivals.
What are the main changes you've made since the lockdown and what challenges have you faced?
We've lost ALL of our work over night, literally everything. Our salaries/work for our crew and literally everything disappeared. We don't need to tell anyone how devastating this hideous situation is, we all feel it. As a business, who works in events, it's crippling, we've seen a blanket cancelling of all gigs so far, and don't hold out too much hope of our August events materialising either. It's wiped us out for this year entirely.
We're not people to moan, after all there are hundreds of thousands of people far worse off than us, especially in countries where communities live cramped together, in poor housing, or refugee camps and abject poverty.
In times of crisis, when your known world is falling apart, be a blessing to someone else. It's all we've got.  Please help us feed key workers by donating to our crowdfunder.
We've offered our team, kit and food to the Knightingale hospital, at cost. This is not about profit, this is about humanity.  We will not make a profit from helping others, putting their lives at risk to help us.
We have also had a lot more time to think about and plan for our other business www.always.cooking
What has been the response from your customers?
We have been OVERWHELMED by the support and love we've received from people. So many people just want to help us, by donating money/time and energy.
If/when things return to 'normal' will you continue with any of the changes/new services you've made or introduced?
We are rolling our key worker provision, into a provision for schools through www.always.cooking from September onwards. It was always the long term plan, its just happening a lot quicker now!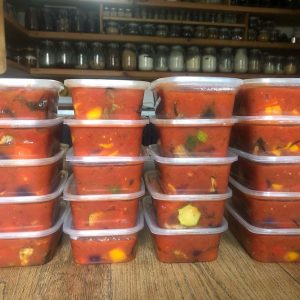 Do you think this experience will have a long-term effect on the direction/focus of your business?
Yes, it will change everything, we will run it alongside events, if events reopen in 2021.
Do you have any interesting, community-based stories about your recent business experiences?
We are trying to move into a large catering unit, it was the plan and we were due to sign a contract in March … Then all this happened and we also lost our entire income.
We want to provide more meals to people in need. So we've asked for help, from builders/plumbers and tradesmen.
We've offered to feed them free for a year, feed their families or cater an event for free next year when we're back on our feet. The feedback has been overwhelming, so overwhelming I fully cried! People are wonderful. This town is wonderful.
Visit The Occasional Kitchen's website to find out more or visit their crowdfunding page to help them to continue to feed key workers.