Business as unusual – Baxter
Charles Prior from Cork Street's interiors shop Baxter told us how he was coping with the restrictions.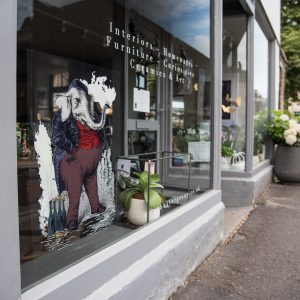 How did your business operate before the lockdown?
Primarily as an independent shop here in Frome, but with some customers, particularly on our interior design side, spread throughout Somerset and the South West.  In addition we ran workshops and courses out of the Cheese and Grain.
What are the main changes you've made since the lockdown and what challenges have you faced?
We had to focus more on the online aspect of the business whilst also working 'virtually' on our interiors projects.
What has been the response from your customers?
Mostly positive, to be honest we haven't had a lot of feedback.  Many have suggested they miss the quirky eclectic mix in the shop, which we are unable to offer online.
If/when things return to 'normal' will you continue with any of the changes/new services you've made or introduced?
The online store will remain and will continue to be an aspect of the business.
Do you think this experience will have a long-term effect on the direction/focus of your business?
I think we will certainly focus more on the interiors side of the business so as to be less reliant on the 'walk in' sales in the shop.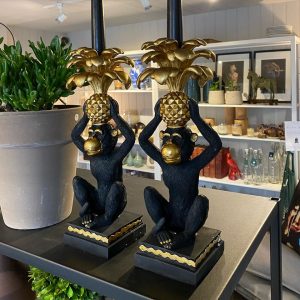 If you've been restricted to online trading only, or no trading at all, do you have any plans of how you're going to relaunch your business when restrictions are lifted? 
We've had a bit of a refresh and so hoping to have a bit of a relaunch, although that may be through social media and virtual means as I suspect larger gatherings and events will be sometime later!
What have been the interesting/high points of this experience?
We were terribly excited to become a part of the Blue Light card programme.  Blue Light Card provides those in the NHS, Emergency Services and Armed Forces with discounts both online and in store. The Blue Light Card also allows small and large companies to get involved with offering a discount and encourage companies in local areas to offer discounts to the NHS, Emergency Services and Armed Forces.
We almost immediately started to receive orders, and whilst the discount we offered meant we made almost no money, it was incredibly rewarding to be involved in thanking our front line heroes.
Baxter is offering free delivery to local customers – visit their website to place an order.