Business as unusual – Raves from the Grave
We caught up with Richard and Tom from Raves from the Grave…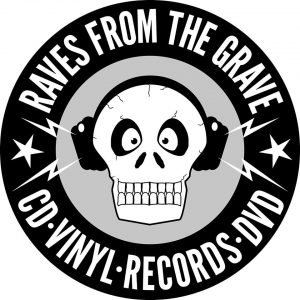 How did your business operate before the lockdown?
Over the counter sales, plus some telephone orders.
What are the main changes you've made since the lockdown and what challenges have you faced?
We have adapted by building an online store, to still be able to sell some of our products – we have about 80,000 titles in stock, and not all yet online! Main challenge is no customers in the shop – which we relied on.
What has been the response from your customers?
A bit mixed. We've been surprised at the amount of new customers we seem to have attracted – which obviously we're pleased about.
If/when things return to 'normal' will you continue with any of the changes/new services you've made or introduced?
Yes, we have been doing local deliveries by hand, and plan to continue this after we reopen, where viable. We have also been building an online shop, which we hope to continue with. Once open we will also be encouraging click & collect, so people can nip in and out.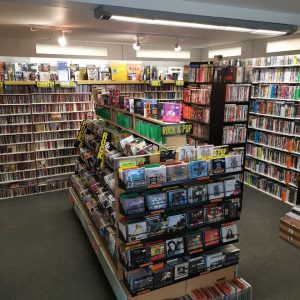 Do you think this experience will have a long-term effect on the direction/focus of your business?
Hopefully, yes. We hope the online shop continues and grows over the coming months. Although we will still continue to run the shop as 'normal' as possible.
If you've been restricted to online trading do you have any plans of how you're going to relaunch your business when restrictions are lifted?
We've been restricted to online/telephone sales. No big relaunch plans, just going to open the door!
What have been the positives to come out of your recent business experiences?
A lot of the customers who have received hand delivers in the local area, have been thrilled to receive the product so swiftly, and by a face they know! We have done these deliveries by foot, bicycle, and a some by car.
Order from Raves from the Grave's online shop for free delivery of CDs and DVDs.