Business as unusual – Charles Hart Jewellers
Chris Hart of Cheap Street's Charles Hart Jewellers…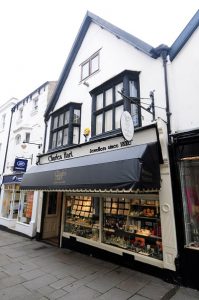 How did your business operate before the lockdown?
Retail open six days a week.
What are the main changes you've made since the lockdown and what challenges have you faced?
All staff have had to be furloughed until further notice as the shop is closed. We're now just trading online with our Charles Hart Ebay outlet  and vintage & antique jewellery at Vintagetom.co.uk.
If/when things return to 'normal' will you continue with any of the changes/new services you've made or introduced?
We will grow our online presence.
Do you think this experience will have a long-term effect on the direction/focus of your business?
Probably – we will have to wait and see how the people of Frome & district will react. My suggestion is to Mendip – free car parking for two hours. They MUST react to help small shops, as things can never be the same again. High Street shops were rocky before this, this is devastating.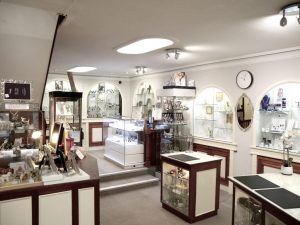 The town needs to embrace its shops otherwise they will lose them if they don't use them. Once Government help goes, we are on our own. An element of free car parking is essential. Not all day as too many workers in the town will abuse this. But for say two hours at any time this would be a great gesture from Mendip and this needs to stay in place for a year at least.
Frome Town Council must push this and there must be a campaign to get Mendip District Council to do this.
You can purchase from Charles Hart Jewellers online at the Charles Hart Ebay outlet and Vintagetom.co.uk.