Business as unusual – Frome Brewing Company
We caught up with Richard Lyall from the Frome Brewing Company…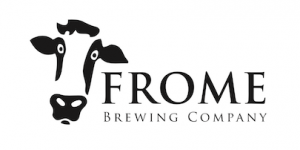 How did your business operate before the lockdown?
We delivered our beers direct to pubs, wholesalers and shops within a 30 miles radius.
What are the main changes you've made since the lockdown?
We now have an online shop and sell mostly to the general public, we offer same day deliveries if you order before midday and are local to the brewery, we also offer APC deliveries for people further afield.
What has been the response from your customers?
We have had positive feedback from our customers and many of them have become repeat orders.
If/when things return to 'normal' will you continue with any of the changes/new services you've made or introduced?
Yes we will continue with our online shop for the general public.
Do you think this experience will have a long-term effect on the direction/focus of your business?
Yes definitely, previously we were delivering to pubs in a 30 mile radius. The time and transport involved delivering to pubs was a big cost. We hope the people of Frome and surrounding area will continue to support us after pubs and restaurants open and we return to the new normal.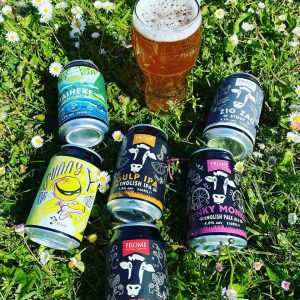 Do you have any plans to 'relaunch' your business when restrictions are lifted? 
Some pubs continue to stock our beers as they are doing take outs to the general public. We have been very active on social media and have had publicans express interest in our product when we return to the new normal.
What have been the positive stories from your recent business experiences?
"This is my second purchase from you. My first purchase was also a mixed case as I thought it would be a good intro to the brewery and I'd figure out which beers I liked for next time.
As you can see, my second purchase was also a mixed case, I liked them all so much that I can't narrow it down.
Initially I thought it would be nice to support a local business but I keep coming back because it's simply a great product, better than anything I've had in the supermarket or from other small breweries and it's also good value when you buy the 24 case.
P.S. Loving the t-shirt, thank you. Cheers."
Frome Brewing Company is open for online orders via their website for home delivery.