Sarah Truscott – Weaver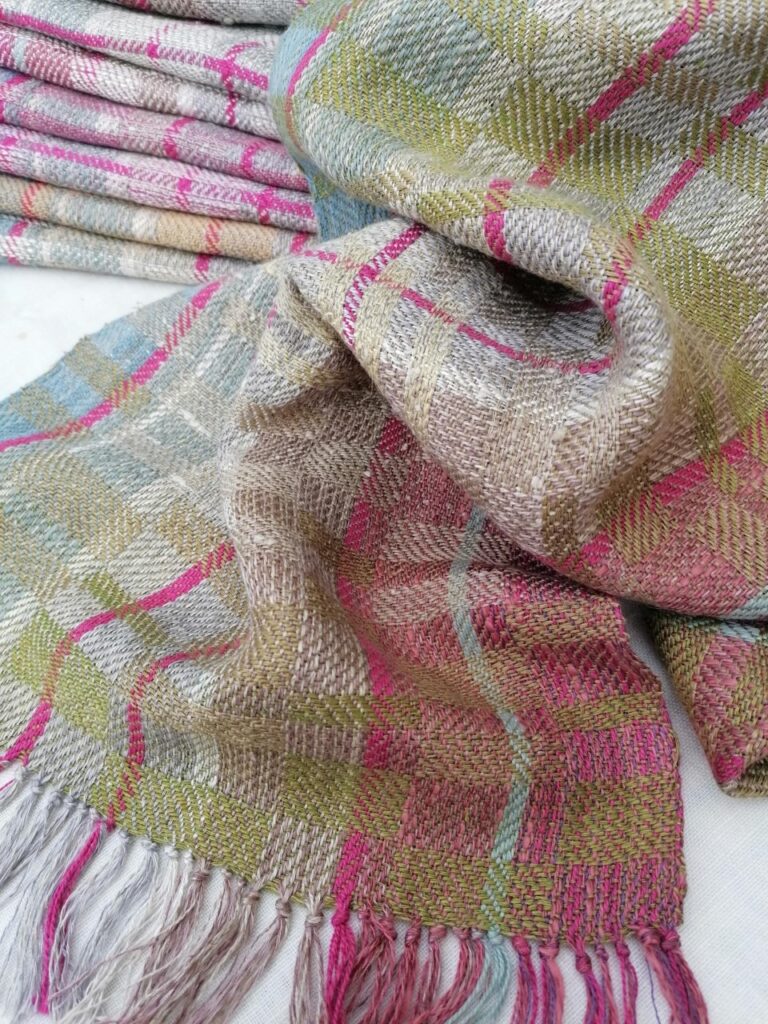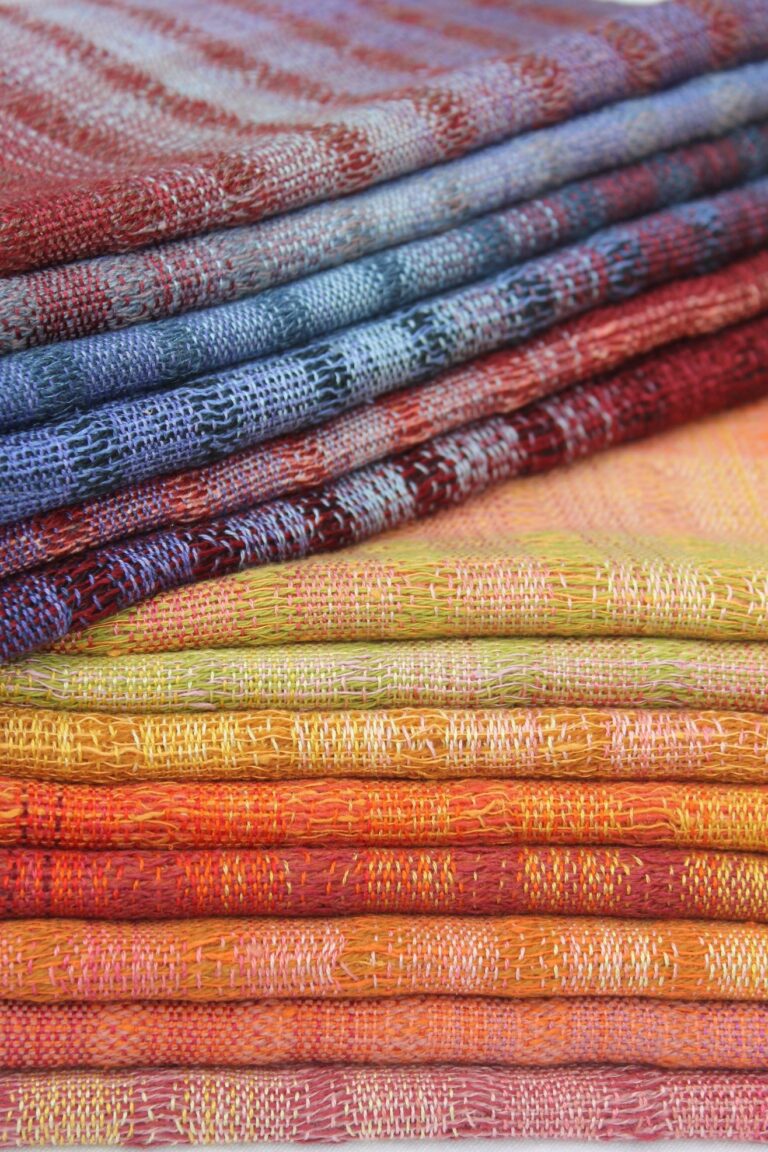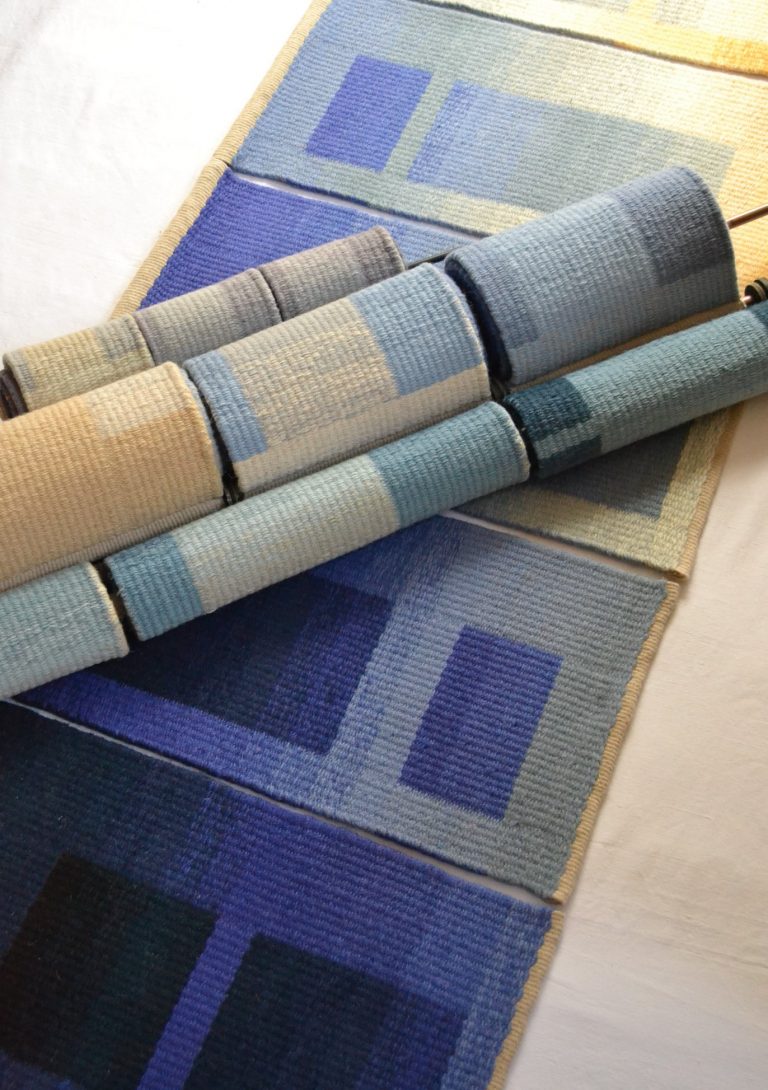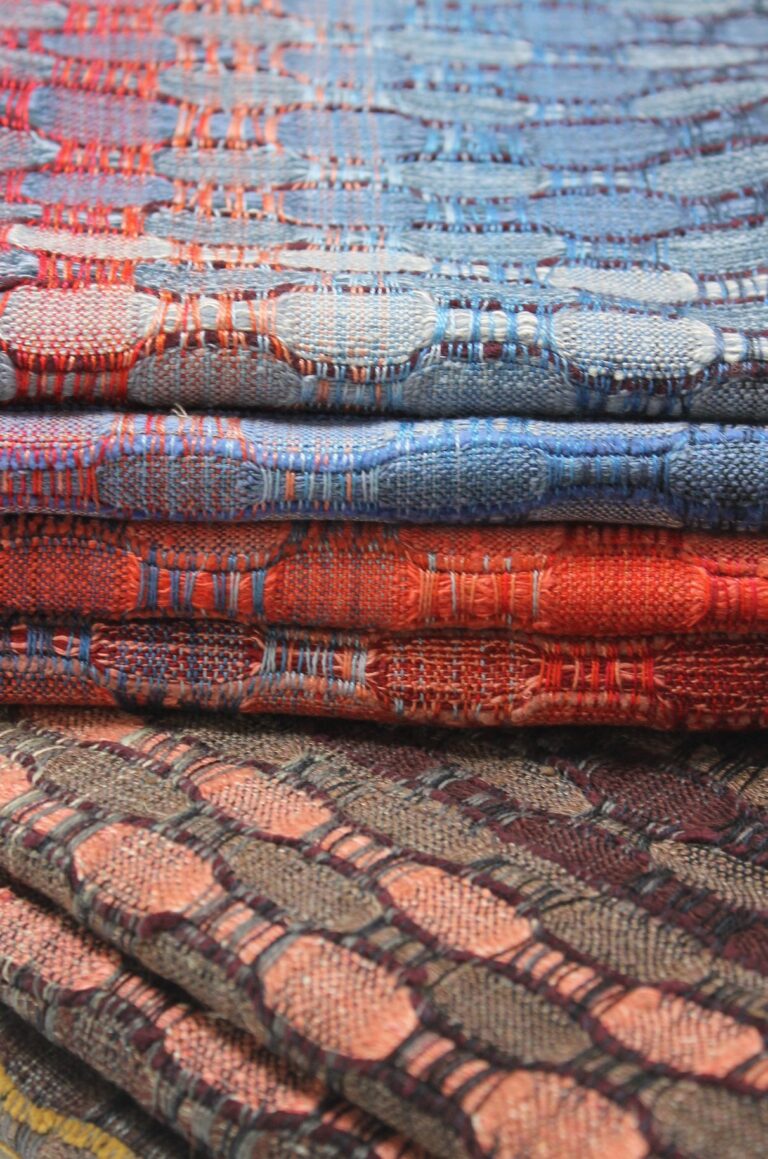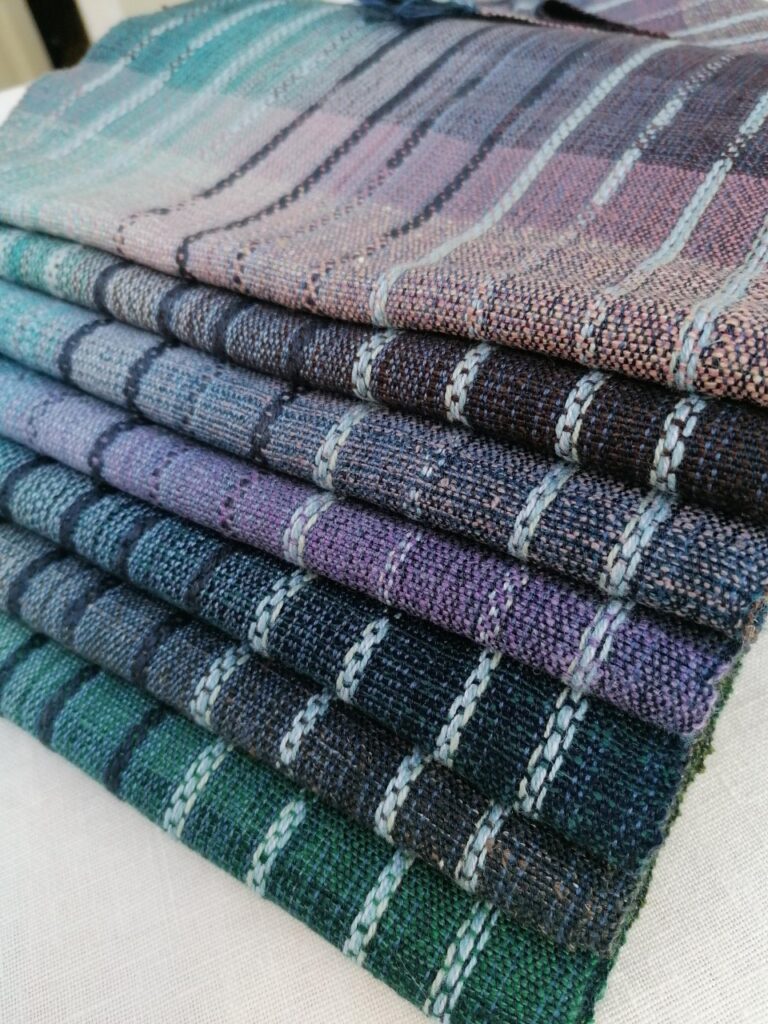 After studying Contemporary Dance and Art Design Sarah travelled independently around Europe and parts of the Middle East and particularly South-America where she was drawn to the most exquisite textiles that were being woven in the mountainous regions and on the streets on back strap looms.
She decided to take up weaving and saw it as a profession completing a Diploma in Handloom Weaving at Bradford and Ilkley college in 1996 whilst based in London and began exhibiting shortly afterwards.
Sarah began specialising in rug weaving following a series of rug commissions, and became fascinated with the idea of creating artistic pieces which people could walk on, lie on, hang on a wall and simply enjoy in an every day sense. Each rug is individually designed and is usually made to commission to suit the individual requirements of the customer. She also weaves one-off scarves and wall-hangings which give greater freedom within the woven structure.
Sarah weaves only using natural fibres from fine cotton, linen, wild silk and merino wool with strong emphasis on colour and creates close graduation to give a sense of movement and harmony in every piece.
Sarah's work can be seen by visiting her studio in Frome, in local Art Trails and galleries as well as chosen craft shows and exhibitions in the U.K. You can also find Sarah on Instagram and purchase her work on Etsy.
Sarah Truscott – Weaver
Little Keyford Lane, Frome, BA11 5BD