Radstock Museum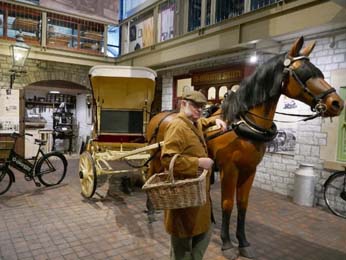 Radstock Museum is a local history museum that covers the social and industrial history of the former North Somerset Coalfield. This award winning Museum began life in a country barn in the village of Haydon.
The last Somerset Coalfield mine closed in 1973 and a group of people wanted to recognise the miners' work. The result of this is an extensive collection of artefacts from Somerset's coal mining history.
The Museum is located in the Radstock Old Market Hall, with galleries on two floors. You can also explore their reconstructed coal mine and walk along the Victorian street and discover shopping, home-life and leisure.
Visit today to find out more about one of the world's most dangerous jobs and the impact mining had on the communities of Radstock.
Radstock Museum
Radstock Museum, Waterloo Road, Radstock, BA3 3EP