Earthwise Baby & Toddler Forest School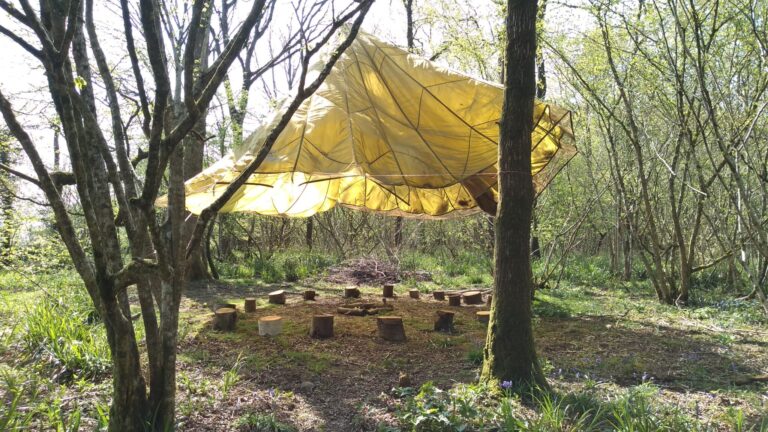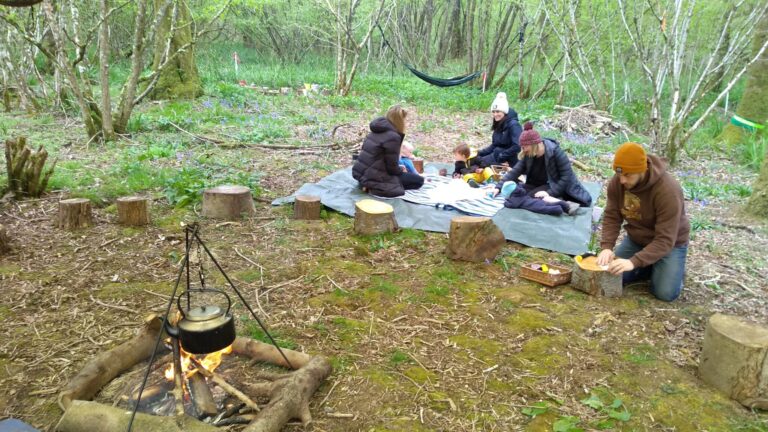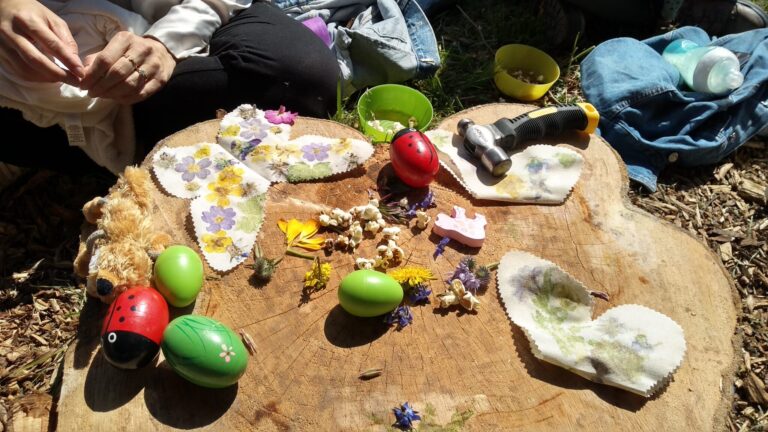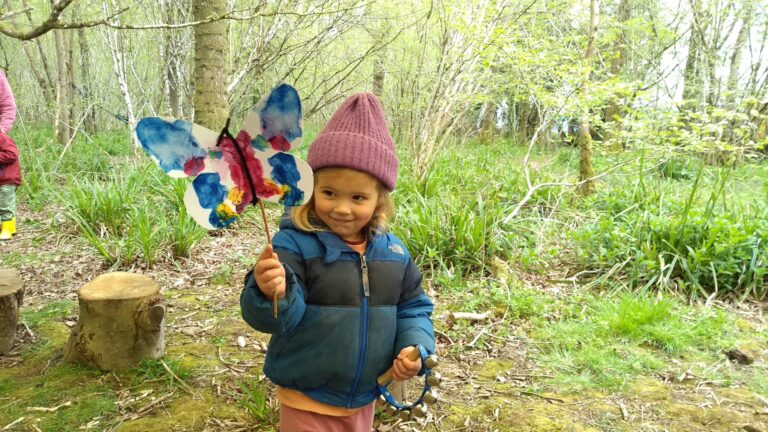 Earthwise run Forest School sessions for babies, toddlers and pre-schoolers on Wednesday mornings in a beautiful private woodland at Field 725 in Wanstrow, just 10 minutes outside of Frome.
Spending time in nature from an early age has a whole host of physical and cognitive benefits as well as helping shape life-long positive environmental attitudes. The ever-changing surroundings that the natural world provides us with means that there is always something new for children to explore and during this process they inevitably become more connected with nature and how it changes through the seasons.
It's not just about the little ones! Spending time outdoors with friendly familiar faces around a campfire is a wonderful opportunity for parents / carers to unwind, connect with others and watch your child happily at play.
Earthwise Forest School will give your child the opportunity to get stuck in with whatever takes their interest – whether it is getting messy in the mud kitchen, exploring mini-beasts under logs or making a den – learning is often richest during self-directed play.  'Risky-play' such as climbing a tree, using hand tools or cooking over a campfire is actively encouraged – these experiences not only help children to manage risk appropriately but also build self-esteem and confidence.
Days & times
Little Wild Ones: Wednesdays in term-time from 9.15am-10.15am
This group is for parents! Babies and toddlers up to 18 months welcome. Little Wild Ones sessions have natural crafts available for grown ups to dip into whilst little ones happily play and explore. The group then gathers for songs to close the session.
Find out more and book.
Wild Ones Forest School: Wednesdays in term-time from 10.45am-12.15pm
Forest School for children aged 18 months – 5 years with a parent / carer. Wild Ones sessions provide the opportunity for the children to make a natural craft and join a circle time for stories and song if they choose to.
Find out more and book.
"We've loved our Wednesday mornings with you. Your perfectly-paced, open-hearted activities have given us such joy – and we've repeated many of them at home. The group has also been a lovely way to meet like-minded families and adjust to gathering with people after the unsettling couple of years we've all had." Parent Feedback
For more information visit the Earthwise website or email.

Earthwise Baby & Toddler Forest School
Field 725, Station Road, Wanstrow, Shepton Mallet BA4 4SZ