Edventure Start-Up Course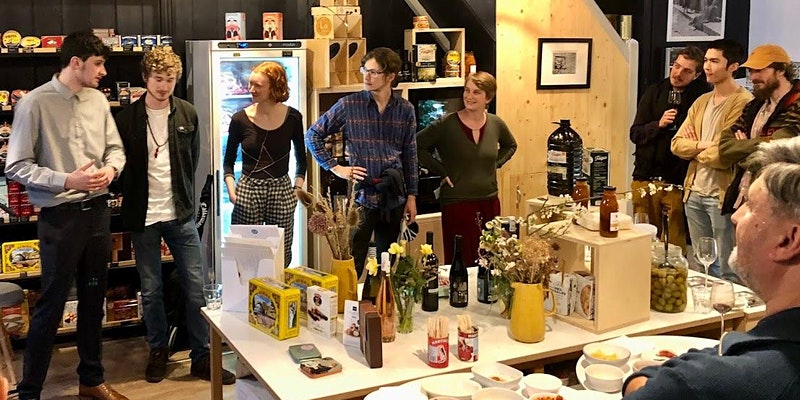 Edventure offer a practical, 11- week experience in community entrepreneurship and turning ideas into reality.
About these courses
A free, 11-week, part-time experience by Edventure:Frome offering young adults (18-35ish) the opportunity to gain real-life experience of setting up a community enterprise in response to a local need on behalf of a local not-for-profit.
Past Challenges
Previous student teams have started-up:
SHARE – A Library of Things; Community Fridge: Frome; The Welshmill Hub; Remakery: Frome; Frome Wardrobe Collective; Edspace Living; Frome Community Exhibition; Loop: Frome
The Next Challenge
The theme for the next course will be announced by end June 2022. It will be centered around working together to build a more hopeful version of the future, addressing climate change and building a more resilient local economy for Frome and beyond.
Dates and times
The next Start-Up runs for 11 weeks from 12th September – 24th November 2022; Monday-Thursday from 9.15am-2.45pm.
Who can apply
Are you up for a challenge? Do you want to make a difference in the world? Do you learn best by doing? Do you want to learn how to make ideas happen? To gain skills and expertise in how to get things done as part of a team?
Edventure are looking for people who are open to working with others from diverse backgrounds and want to learn from each other as much as from the course. It doesn't matter whether you've finished studying at University or dropped out of college, whether you are 18 or 35 years old, whether you are unemployed or want to make a career change.
This course could be of particular interest if you are:
seeking practical ways to do somethimg that matters interested in starting up or working within a business or social enterprise.
keen to work within the community sector and want to develop leadership and facilitation skills.
up for trying new things and making something positive happen.
Edventure look forward to hearing from anyone who feels that they can both learn from the experience, and bring skills and passion to the project.
Fees
There is no fixed course cost, but it isn't free either. Once you have received a conditional offer after the interview, your challenge will be to help raise funds and resources for the start-up you will be working on. You can set your own target as to how much you think you are able to raise (dependent on circumstances, your support network etc).
Apply
Register for this course via Eventbrite. Places are given on a rolling basis – apply early for the best chance to get a place.
Facilitator: Doug Stewart
Doug is Edventure's Programmes Lead. With over ten years' experience developing and implementing business strategy in both small community based organisations and large charities, Doug is practiced in taking teams from vision and values creation, to brand launch.
As well as a strong background in sustainability, Doug was Head of Outdoor Enterprises for the National Trust and led the central brand team; before becoming a Director at Lemon Drizzle Consultants, a Change Agency specialising in the third sector.
Doug is passionate about sharing his expertise and seeing local business thrive.
What previous Start-Up students say
Watch this short video featuring previous Edventure: Start-Up students.
Edventure Start-Up Course
The Welsh Mill Hub, Park Hill Drive Frome, BA11 2LE