23 Bath Street: Frome's Entertainment Venue Gets a Rebrand
23 Bath Street: Live Lives Here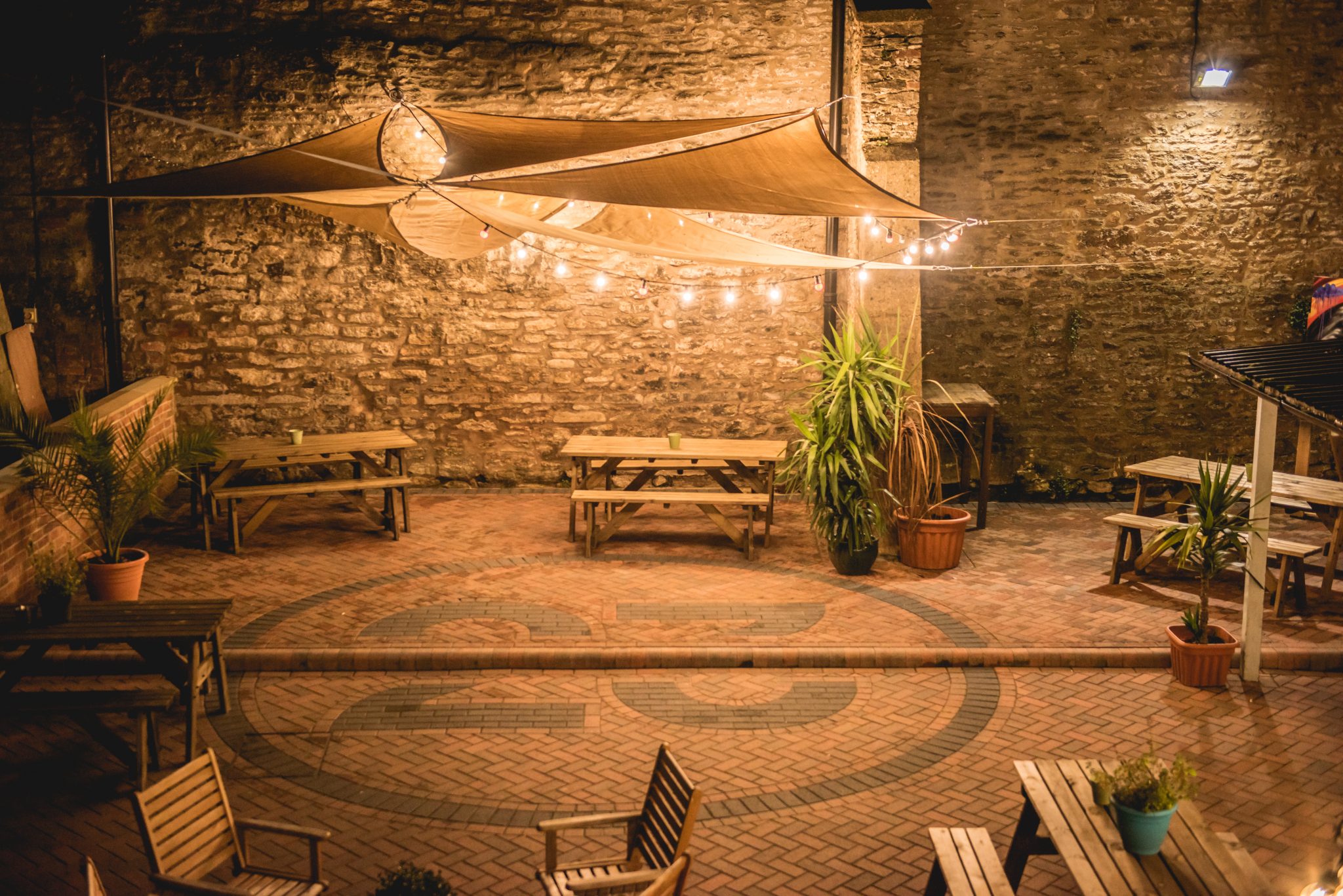 Located just off the Market Place, 23 Bath Street offers a entertainment, live music and performances. Formerly known as the Wheatsheaves, it has now had a complete transformation, as well as a new name and logo. Owners Toby and Lark have totally refurbished and redecorated the venue, which now features one of the biggest outdoor spaces in the centre of Frome.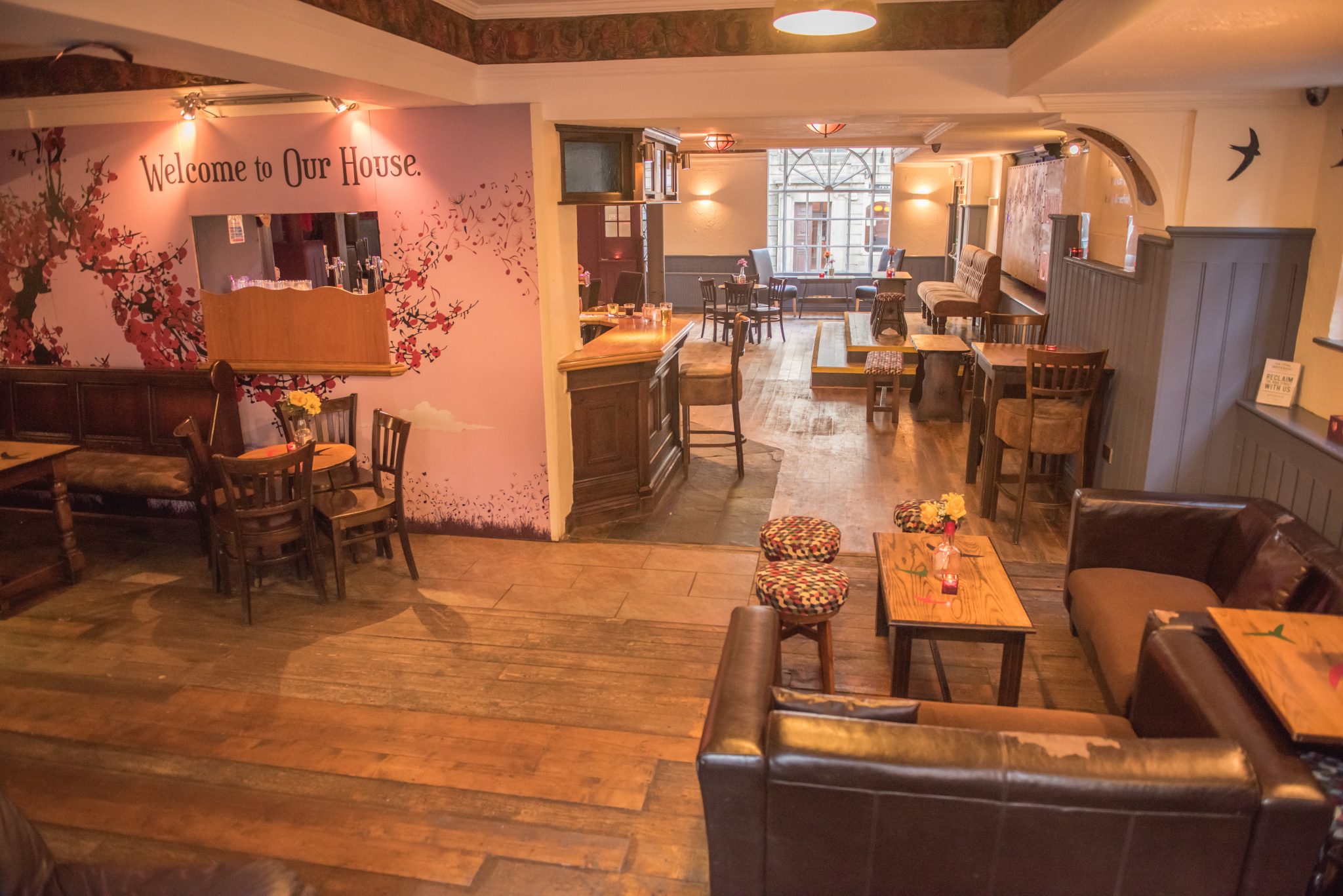 It's not just the outdoor space which has been redecorated. Inside, the carpets have been replaced, seating reupholstered, and walls painted and decorated. The ladies and gents completely redone, a radar key lock has been added to the disabled toilets and the venue is now wheelchair accessible. To better accommodate bigger acts, the stage space has been expanded, and a back of house added. This will mean the can better accommodate the high profile acts which Toby and Lark are able to attract thanks to the 15 years which they have spent building relationships with music agents and their combined experience in the industry. Alongside this the excellent sound system, a priority for Toby and Lark, will mean it's a great place for all kinds of music-lovers.
Arts at 23 Bath St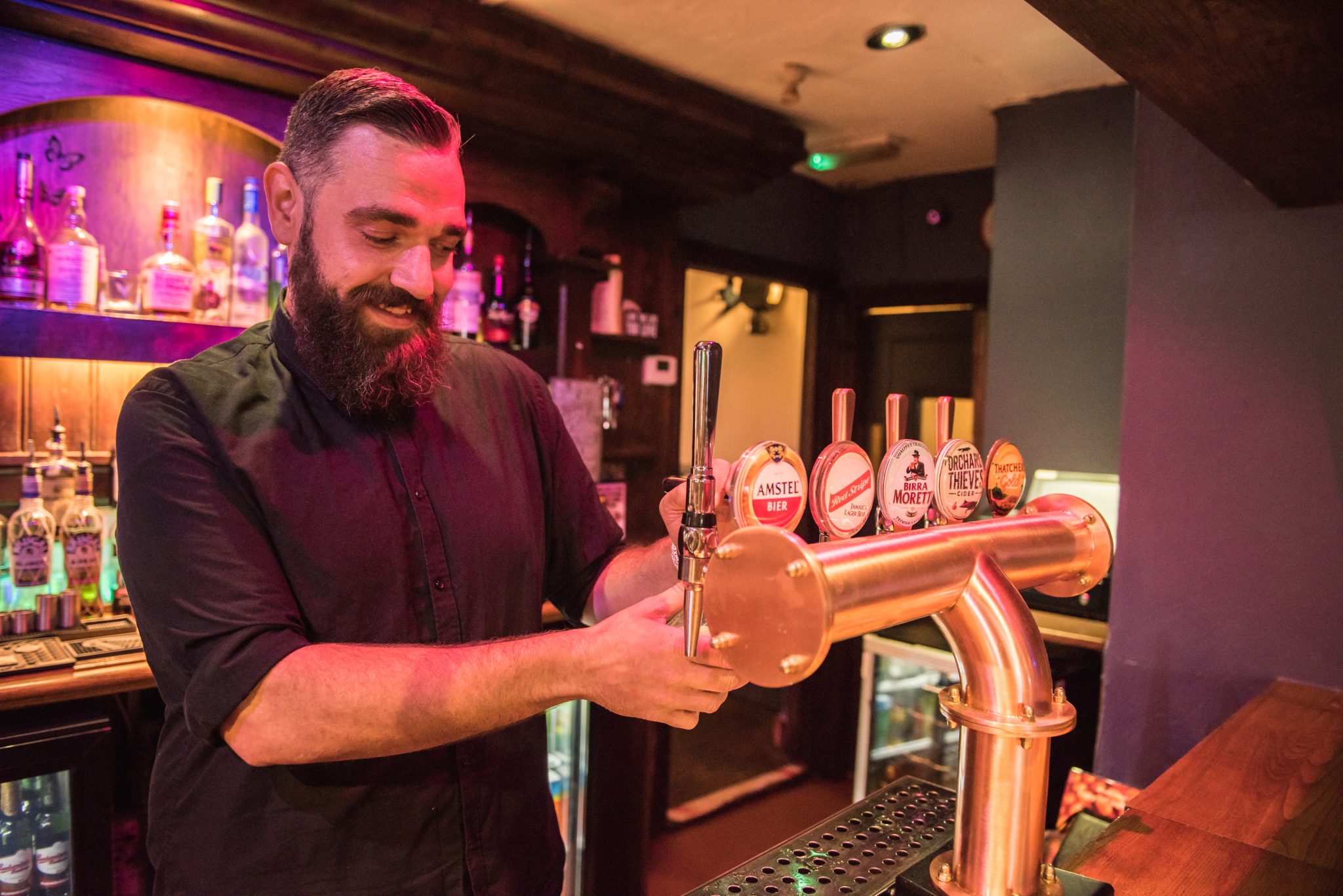 23 Bath Street is a far cry from pub it was as the Wheatsheaves. It's now a premier live arts venue, aiming to deliver a midsize space for regular live events, music and dancing, something previously lacking within Frome. With its new look and purpose, it's well poised to become a staple of Frome's arts scene for many years to come.
23 Bath Street has a great calendar of events and featured acts. Fridays are promoter's nights, vastly differing in genre, while Saturdays try to cater to everyone, with a fun mix of music to enjoy. It's always worth a look through their events to find something new and different.
More Improvements Underway

And there's still more to come! As a nod to old Frome, the upstairs will be launched as the Loft Bar, featuring a chill, comfortable space and smaller stage for more intimate performances. Here, music won't drown out the conversation, making it a great social space. This area will also be available for private hire.
Food will also be introduced, thanks to a newly fixed kitchen. The menu is currently secret, but be sure to keep an eye out.